Jobless for over a month, migrant labourers struggle to arrange Rs 1000 fare to return home
The Kerala government refused to accept donations from the Congress to foot the travel fare of migrant labourers for their return home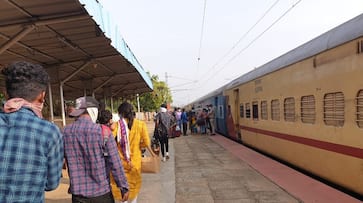 Thiruvananthapuram: The latest demand from the state to the migrant labourers to remit Rs 1000 for tickets of train travel back home, had made hundreds of labourers run from pillar to post to arrange the amount. Most of the labourers did not possess the required sum with them as they were rendered jobless by the ongoing lockdown. While states like Telangana were kind enough to make the journey free of cost, Kerala Government was not in a mood to waive ticket prices.
The opposition in the state, Indian National Congress, had offered to foot the travel charge, but the government said that there was no option to accept such a donation and the ticket charges must be borne by the labourers out of their pockets. Congress leaders had tried to meet the collector with a cheque of Rs 10 lakh, but the collector refused to meet them, and walked away from them after making them wait for well over an hour.
The collector refused to accept the contribution from the Congress saying that he was not authorised by the state government to accept such an amount. The adamant stance from the state has put the already struggling migrant labourers into deeper debt.
Last Updated May 5, 2020, 6:37 PM IST