'ISRO to BSRO, IIT to BIT, IPL to BPL & more?': Netizens guess as India to Bharat buzz grows; memes explode
A dinner invitation by President Droupadi Murmu referring to 'Bharat' instead of 'India' sparks humorous social media debates and speculation about potential institution name changes, as a special Parliament session looms.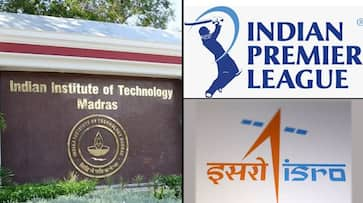 President Droupadi Murmu's dinner invitation to visiting G20 dignitaries has stirred speculation regarding a potential change in the country's name, sparking a lively debate on social media platforms. The invitation notably referred to the 'President of Bharat' instead of the traditional 'President of India', and this unconventional phrasing has caused political temperatures to rise, particularly in anticipation of an upcoming special Parliament session.
On social media, users have taken a humorous approach to the situation, sharing memes and comments that reflect their opinions. Some users pondered whether the names of prominent institutions like the Indian Space Research Organisation (ISRO), the Reserve Bank of India (RBI), and the Board of Control for Cricket in India (BCCI) would also undergo changes.
For instance, one user quipped, "Toughest thing to do ISRO to BISRO," while others presented lists of altered abbreviations for institutions that originally featured 'India' or 'Indian' in their names, such as "IIM-BIM, IIT-BIT, IISc-BISc, AIIMS-ABIMS, RBI-RBB."
Another user humorously suggested that the new abbreviation for BCCI would be "Bharat Controlling Cricket Internationally."
Geopolitical strategist Velina Tchakarova joined in on the fun, proposing that if India were to rename itself 'Bharat' and the invited countries of BRICS (Argentina, Egypt, Ethiopia, Iran, Saudi Arabia, and UAE) decided to join, the new acronym would be "BARBIECUES."
Meanwhile, a meme fest too exploded on social media as the buzz around India's possible name change to Bharat gathers steam:
Interestingly, a G20 booklet prepared for foreign delegates titled 'Bharat, The Mother Of Democracy' also utilizes the term 'Bharat'. The booklet emphasizes that "Bharat" is the official name of the country and is referenced in the Constitution as well as in discussions dating back to 1946-48.
Sources have hinted at the possibility of the government introducing a resolution to officially change the country's name during the upcoming five-day special session of Parliament, scheduled to commence on September 18. The lack of any official agenda for this special session has only fueled further speculation and curiosity surrounding the potential name change.
Last Updated Sep 6, 2023, 1:35 PM IST