Meet the hackers who give us dirt on Rahul, Barkha and Mallya
We are Legion claims that their numbers are in the higher single digits and are based around the world
The man interviewed claims to be a bunch of geeks who indulge in crime and taking drugs and also have a hatred for Delhi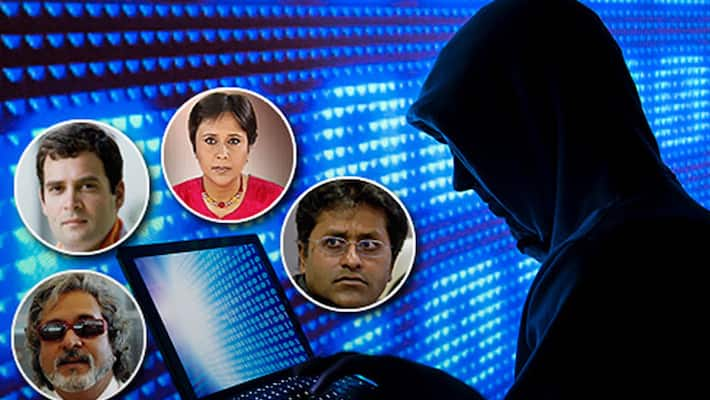 There are vigilantes on the Internet also, you may know them as Anonymous or now the more popular group who introduces themselves as  'We are Legion'. Cyber world anonymity can never be a good thing and thanks to movies and television they have been romanticised as a justice-seeking invisible force. In this case, this faceless entity has been giving nightmares to Barkha Dutt, Lalit Modi, Ravish Kumar and Rahul Gandhi.
They were recently in the news with the hacking of emails and twitter accounts of Rahul Gandhi, Vijay Mallya and releasing a dump of the information found on the official and personal email accounts of these individuals. It comes across as if this vigilante group is trying to rip the mask of these public  personalities.
Like every movement, this entity which calls itself Legion has spoken to an international news website where it revealed what its plans were. This interview was held before they hacked into the twitter accounts of Barkha Dutt and Ravish Kumar.
Also read: Those who hacked Barkha Dutt, Ravish Kumar lack guts, ethics
The interviewer apparently caught him at a time when  they were working on the next leaks (presumably the Twitter account hack job) and also revealed that there was a drop of NDTV mail spools coming soon.  The group also declined having a political agenda of any sort and revealed that their main aim was to make any classified information public.
Unlike the romanticised image of hackers as a bunch of cool dudes sitting in a dark room, smiling evilly as they go about their work, Legion claims that they are bunch of geeks addicted to crime and drugs. So now you know, hacking into people's online lives is not the only illegal activity they are involved in.
They also remarked that they "accidentally got access to over 40,000 plus servers in India, and we decided — hey, why not write a tool to sift through them for interesting data?"
While this could be construed as tall claims, Legion also claimed to have access to close to 50,000 corporate clients. The man later admitted it could be an exaggerated figure but also revealed that  his group had access to servers like that of India's biggest private hospital chain, Apollo. He said they were unsure about releasing data from those servers because it might cause "chaos."
Their sense of humour also has not gone unnoticed in the messages they put on the hacked accounts of Rahul Gandhi and Vijay Mallya. With Rahul while they mocked his intelligence through some really abusive tweets (called Pappu by the Indian public for the silly comments he makes) and with Mallya they exposed his high flying lifestyle and his criminal history.
On Dutt's and Ravish Kumar's accounts they revealed how the world could expect next a leak from the official twitter account of Lalit Modi, former IPL Chairman and businessman. There was also a threat posted on one of these accounts which stated that if any of Legion's members were arrested, they would release over 1 TB of confidential data to the public.
While the hacker has been pretty secretive about a lot of other details, he made no attempts to hide his dislike for Delhi, and suggested that he might try to go to Russia — to do some more drugs.
Last Updated Mar 31, 2018, 6:38 PM IST