India gets going in flight with new rules; wounded wings to take time to heal
Airlines in India are getting ready to take off gradually. While companies face dealing with new protocol, they also have to deal with the business aspect, one that has been hurt the most due to the COVID-19 pandemic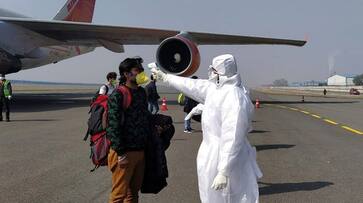 All flights were stopped in late March, when the country went into lockdown to slow the spread of coronavirus. On May 20, the Union Aviation minister Hardeep Singh Puri announced that domestic flight operations will start from Monday, May 25. Puri also tweeted that domestic passenger flights would resume "in a calibrated manner." The Airport Authority of India (AAI) has now issued interim Standard Operating Procedures (SOP) for passengers on domestic flights and airports. These SOPs will be revised after lessons are learnt during actual operations. Most airports are already functional as cargo flights, those for medical evacuation and special flights to repatriate Indians stranded abroad have been operating during the lockdown. All airports and air carriers have been informed to be ready for operations. The government has not indicated when international travel will restart. The ministry said it will prescribe lower and upper limit on air fares and airlines will have to adhere to it "during the period of COVID-19 pandemic".
 If a passenger who is not permitted to fly, undertakes an air journey he/she shall be liable to penal action. The airlines shall ensure that the boarding pass is issued only after the declaration given by the passenger. In case of a PNR having more than one passenger, the declaration would be deemed to cover all the passengers mentioned in the PNR. The passenger shall print the baggage tag and affix it on the bag at a prominent place. In case he/she is not able to print the baggage tag the PNR number and the name of the passenger (as mentioned in the ticket) should be boldly written on a piece of thick paper and affixed to the bag or tag it with the help of a strong string.
 The new rules make physical distancing, the Aarogya Setu app on mobiles and thermal screening a must for entering airports. If not, the passenger will be facilitated to go to a counter provided by the airport where Aarogya Setu can be downloaded. According to rules put out by the Airports Authority of India (AAI), passengers must compulsorily walk through a thermal screening zone before entering the airport terminal building and all must have the Aarogya Setu app on their mobiles. The app will not be needed for children below 14.
Government has yet to take a call on opening Metro rail services. Some trains are already plying. More long-distance trains will start operating soon. Meanwhile the Directorate General of Civil Aviation (DGCA) and the AAI have had separate interactions with the airport, and aircraft and airline operators for safety actions by them. Separate guidelines are being issued to them.
Picture Credit: internewscast.com
Standard Operating Procedures (SOP)
Some of the new SOPs to be followed at airports are:
State governments and administrations have to ensure public transport and private taxis for passengers and airline crew.
Only personal vehicles or select cab services will be allowed to take passengers and staff to the airport or from it.
Only single check-in baggage and single hand bag.
Passengers have to be thermal screened and must have Aarogya Setu on their mobiles, except children below 14. If they don't show "green" or do not have the government contact tracing app, they will not be allowed in.
Employees with high fever, difficulty in breathing or cough will not be allowed entry into the airport.
Passengers should reach the airport two hours before departure.
Passengers will be allowed into the terminal building only if their flights are within four hours, so as to avoid overcrowding.
All passengers have to wear masks and gloves.
Trolleys will not be allowed in the arrival or departure sections, except for special cases, on request for which they will be disinfected.
Airport operators should make arrangements for sanitising baggage before entry.
All entry gates of the terminal will be opened to avoid crowding.
Mats or carpets soaked with bleach will be placed at the entrance to disinfect shoes.
For physical distancing in passenger seating areas, chairs to be taped off or marked by the airport authorities.
All staff should have hand sanitisers and Personal Protective Equipment as directed by the home ministry.
Social distancing marks or stickers at a distance of at least a metre will be provided at the entry gates, screening zones and terminals.
Counters will have Plexiglas and staff face shields wherever there is interaction with passengers.
Also read: South Kashmir's Pulwama saw one policeman killed and another injured in an attack on security forces
Instead of issuing a printed luggage receipt to the passengers, an electronic receipt in the form of SMS will be sent to the passenger.
Security staff will practice 'minimum touch' to reduce physical contact with the passenger.
While going around F&B, retail outlets, etc. passengers are required to maintain hygiene and social distancing and locations where sanitizer would be available.
Passengers should dispose of all the bio-hazardous material like used masks, gloves, tissues etc. in the yellow-coloured disposable bins/bags placed at strategic locations at the airport.
There will be regular announcements about social distancing and other norms and restrictions.
Newspapers or magazines will not be provided in the terminal buildings or lounges.
Passenger to collect the safety kit (three-layered surgical masks, face shield and sanitizer) from the airlines near the boarding gate. They should wear a mask, face shield and sanitize their hands before proceeding to the boarding gate for scanning of the boarding pass.
Check-in of the boarding pass would be done by the passenger by self-scanning of e-boarding pass.
Boarding and deplaning will be in batches, sequentially so as to maintain physical distancing.
Throughout the flight, hygiene and sanitation to be maintained by the passengers.
Face to face interaction to be minimized.
Passengers are advised to minimise the use of lavatory and to avoid any nonessential movement.
No meal service would be made available in the aircraft.
Water bottles to be made available in the gallery area or on the seats.
There would be no on-board sale of any item to minimise the physical contacts.
If any passenger feels uncomfortable, fatigued or has a cough, it should be brought to the notice of the crew immediately.
On arrival at their destination, the travelling passengers will have to adhere to such health protocols as are prescribed by the destination state/UT.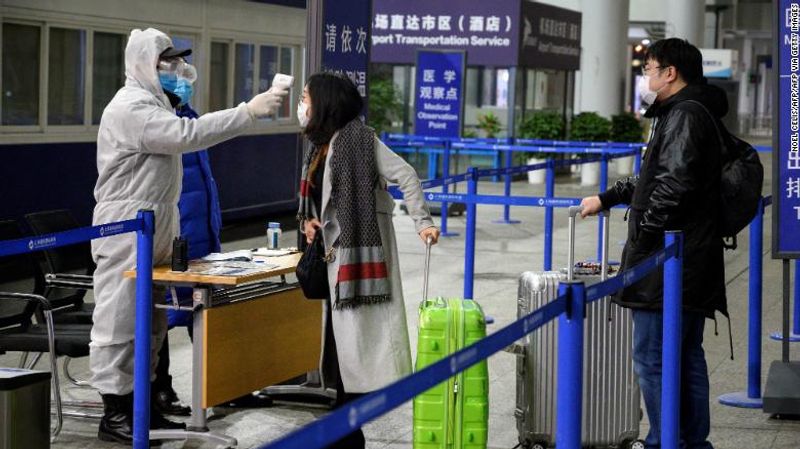 Picture Credit: CNN.com
Difficult Times Airlines
The $880 billion global airline industry has been hit by the "Black Swan" event, characterised by extreme rarity, but widespread severity. The impact of Pandemic Corona virus COVID 19, described as the "biggest crisis in the history of aviation", some say would be "far deeper and much longer". The airlines could lose $100 billion-plus due to coronavirus. Has Corona altered aviation as we know it forever? Demand has not declined, it has evaporated. Entire countries were closed off. It is no surprise that the industry that has been clobbered hardest by the pandemic is the one which unknowingly helped spread it to the four corners of the earth. Social distancing is making flying complex and costly. Most governments are still grappling with the health challenges and currently have less instinct to look at airlines, but there is a need, in parallel, to address industry issues that impact huge Populations.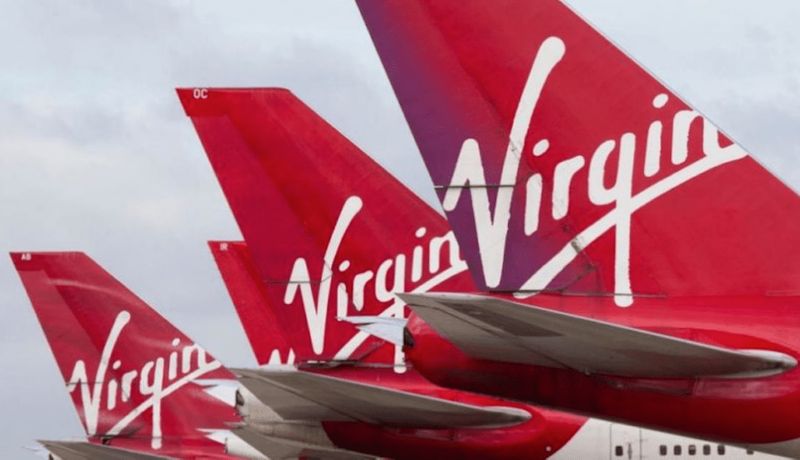 Picture Credit: Asia Times
The Hong Kong News summarises the impact on global airlines. Virgin airlines had reportedly fired more than 3,000 people including 600 pilots. Virgin Australia entered voluntary administration, seeking bankruptcy protection after a debt crisis worsened.  Similarly. Thai Airways files for bankruptcy protection to rehabilitate its business. Air Mauritius, the flag carrier of Mauritius, has been put under voluntary administration by its board amid the economic fallout of the pandemic. For all intents and purposes, South African Airways has already collapsed. Finnair returns 12 planes and lays off 2,400 people. YOU grounds 22 planes and fires 4,100 people. Ryanair grounds 113 planes and gets rid of 900 pilots for the moment, 450 more in the coming months. Norwegian completely stops its long-haul activity, and the 787s are returned to the lessors. SAS returns 14 planes and fires 520 pilots. The Scandinavian states are studying a plan to liquidate Norwegian and SAS to rebuild a new company from their ashes. Etihad cancels 18 orders for A350, grounds 10 A380 and 10 Boeing 787. Lays off 720 staff. Emirates grounds 38 A380s and cancels all orders for the Boeing 777x (150 aircraft, the largest order for this type). They "invite" all employees over 56 to retire. Wizzair returns 32 A320s and lays off 1,200 people, including 200 pilots, another wave of 430 layoffs planned in the coming months.  Remaining employees will see their wages reduced by 30%. IAG (British Airways' parent company) abandons the takeover of Air Europa (and will pay €40 million compensation for that). IAG (Iberia) grounds 56 planes. IAG (British Airways) grounds 34 planes.  Everyone over 58 to retire. Luxair reduces its fleet by 50% (and associated redundancies). CSA abolishes its long-haul sector and keeps only 5 medium-haul aircraft. Eurowings goes into Bankruptcy. Brussels Airline reduces its fleet by 50% (and associated redundancies). Lufthansa plans to ground 72 aircraft (in 2 instalments). Hop is studying the possibility of reducing fleet and staff by 50%. Currently, 60 new aircraft stored at Airbus with no buyers in sight (order cancellations) including 18 A350s. They forecast a minimum of 8,000 grounded planes by September.  With an average of 5.8 crews per plane (medium and long haul combined), that would make more than 90,000 unemployed pilots worldwide. The Air Transport industry is on life support. This will have a major impact on our lifestyle, and the worst is yet to be witnessed.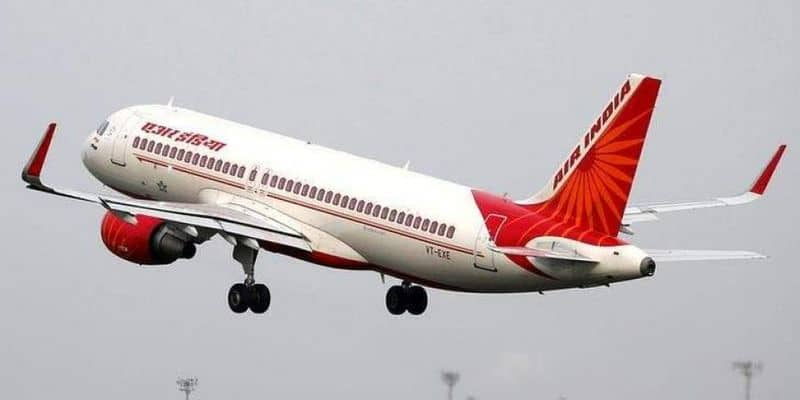 Picture Credit: New Indian Express
It is hoped that with gradual opening up of transportation in India, the economic activity in the country will start to revive. This is crucial for a developing country like India where a large population still lives below the poverty line and the workforce must return to make earnings. How the opening will pan out, and will it restart the spread of COVID, only time will tell. It is worth taking the risk at this time it seems.
(Air Marshal Anil Chopra, (Retd), is an IAF test pilot, who commanded a Mirage 2000 Squadron and operational airbases in both Western and Eastern sectors. He is also the founder of Air Power Asia)
Last Updated May 22, 2020, 11:50 PM IST