How do health workers look when they take off PPE after 8 hours of no food and water?
In the photo, the doctor could be seen sweating profusely after taking off his PPE kit. The doctor completed 8 hours at work without having anything to eat or drink, nor a visit to the washroom.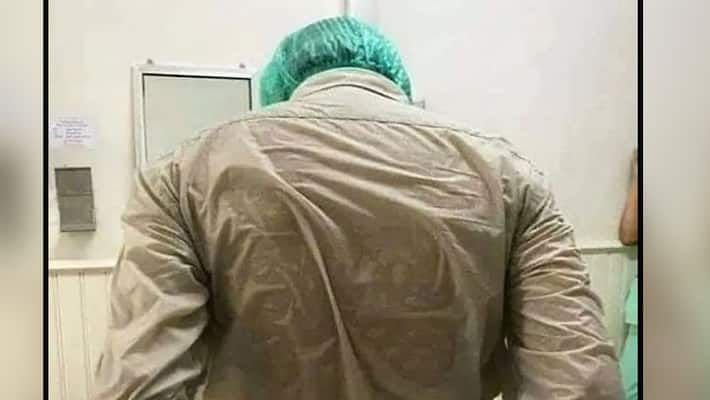 The Telangana health department has released a photo of a healthcare professional taking his PPE (Personal Protective Equipment) off after eight hours of straight work.
In the photo, the doctor can be seen sweating after taking off the PPE kit. It is also reported that the doctor completed 8 hours at work, without food, water nor a visit to the washroom.
What comprises a PPE kit?
PPE includes gowns, gloves, medical mask and eye protection (goggles or face shield). This is for the healthcare workers providing direct care to COVID-19 patients. There are other aerosol-generating procedures, which come with a respirator.
One time use only:
These PPEs are for one-time use only, and since the world witnessed an acute shortage of PPEs, most healthcare professionals are working with the same PPE for the whole day, without taking a washroom break.
No to water:
Some are avoiding drinking water. Some are wearing adult diapers as well. Since the material is thick, sweating is inevitable and in most health care facilities, ACs and fans are switched off to prevent the virus from spreading.
 
Last Updated Apr 27, 2020, 11:59 AM IST