Himachal Floods: 68 of 131 stone crushers in Beas basin illegal, says probe report
The committee attributed the natural calamities to factors such as climatic change and unscientific, illegal mining along river beds. The report highlighted the significant damage to life and property caused by excessive debris dumping in the Beas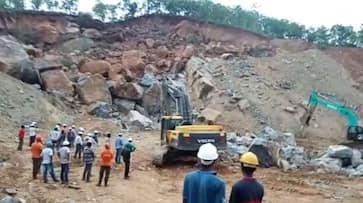 The multi-sector committee established by the Himachal Pradesh government to investigate the causes of flash floods and landslides during the monsoon has revealed that 68 out of 131 stone crushers in the Beas river basin were operating without proper permission, the Hindustan Times has reported. In its interim report submitted to the government, the committee identified factors such as climatic change and unscientific, illegal mining along river beds as contributors to the natural calamities that resulted in significant damage to life and property in the state.
The committee was formed in the aftermath of flash floods and landslides that claimed 509 lives in rain-related incidents and road accidents. The report outlined that among the 131 stone crushers in the Beas River basin, 68 lacked the necessary permissions, seven were impacted by floods, anomalies were found in six, and only 50 had valid permits. The excessive dumping of debris in the Beas and on its banks exacerbated the damage caused by flash floods.
The report emphasized that the environmental balance of the Beas River basin is under stress, necessitating a scientific study. It also urged the formulation of short, medium, and long-term measures for the operation of stone crushers. 
The committee recommended granting permission to operate 50 stone crushers with existing permits, subject to mandatory guidelines. These crushers are permitted to operate from 6 am to 6 pm for 12 hours. Additionally, the committee proposed the installation of CCTV cameras at all stone crushers, to be monitored by the State Pollution Control Board and the mining department.
To address illegal mining, the committee advised that if any such activity is detected within a 500-meter radius of the stone crushers, the local authority should report it in writing, and action should be taken against the crusher owner in the absence of compliance.
Last Updated Nov 18, 2023, 1:14 PM IST