Govt sends notice to Apple, CERT-IN begins probe into iPhone alerts claiming 'state-sponsored' threats
The Indian government has confirmed its investigation into Apple's alerts regarding state-sponsored cyber threats, which were received by numerous opposition leaders. The government has invited Apple to participate in the inquiry to provide accurate information.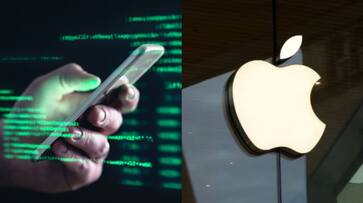 The Indian government has confirmed that a notice has been sent to Apple in connection with the alerts regarding state-sponsored attempts that were received by numerous Opposition leaders. In a statement, the IT Secretary informed that that Indian Computer Emergency Response Team or CERT-In had begun its investigation into the matter. This development comes in the wake of recent claims by at least seven opposition leaders, who reported receiving emails from the tech giant cautioning them about potential 'state-sponsored' cyber threats aimed at compromising their iPhones linked to their identities.
Prior to this, Ashwini Vaishnaw, the Union Minister for Electronics and Information Technology, had expressed the government's commitment to thoroughly investigate the threat alerts issued by Apple regarding iPhones used by various political figures and had requested Apple's cooperation in this inquiry.
"The Indian Government places utmost importance on safeguarding the privacy and security of all its citizens, and we are determined to conduct a comprehensive investigation into these notifications. In light of this information and the extensive speculation surrounding it, we have formally invited Apple to participate in the investigation and provide us with precise, reliable information concerning the alleged state-sponsored attacks," Vaishnaw stated in a series of posts on X (formerly Twitter).
Simultaneously, the issuance of 'threat alerts' has stirred a political controversy, leading the Indian National Congress to call for an inquiry by the Lok Sabha's Standing Committee on Information and Technology. Karthi Chidambaram, a Congress MP and the son of former Home Minister P. Chidambaram, announced his intention to write to the committee's chairperson, Prataprao Jadhav, urging the summoning of Apple executives to address their alerts cautioning politicians about "state-sponsored attacks."
Amidst this uproar, BJP MP Nishikant Dubey took a jibe, emphasizing that the committee's proceedings are governed by Lok Sabha's established rules and regulations, rather than being influenced by specific individuals such as Shashi Tharoor or Rahul Gandhi, both of whom are Congress leaders.
In response to these developments, Apple issued a statement clarifying that it refrained from attributing the attacks to any "specific" state actor. The statement highlighted the advanced and evolving nature of state-sponsored attackers, emphasizing the challenges associated with identifying such threats, and their reliance on potentially incomplete threat intelligence signals for detection.
Also Read: Is this Israel's plan for Gaza population? 10-page leaked document reveals alleged intent amid war with Hamas
Last Updated Nov 2, 2023, 11:52 AM IST