Fadnavis had access to Rs 40,000 crore; Maha Vikas Aghadi would have misused it: Anant Kumar Hegde
Karnataka BJP MP Anant Kumar Hegde said that former Maharashtra chief minister Devendra Fadnavis had access to Rs 40,000 crore that was provided by the central government for the development of the state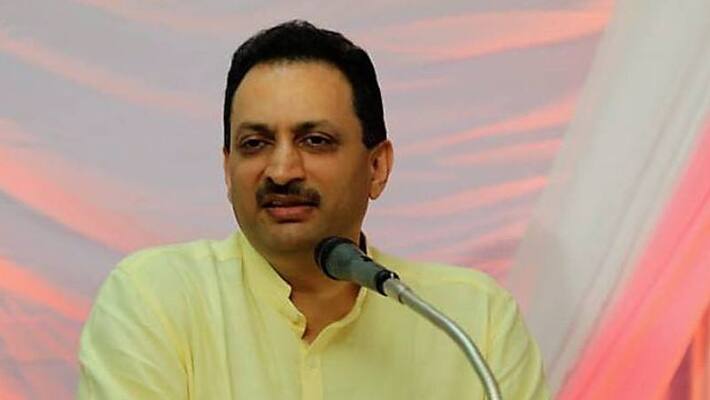 Uttara Kannada: A video of Karnataka BJP MP Anant Kumar Hegde who was campaigning for BJP candidate Shivaram Hebbar in Uttara Kannada's Yellapur constituency on November 30 has gone viral. 
In the video, Hegde is seen claiming that former Maharashtra chief minister Devendra Fadnavis took oath as the chief minister of Maharashtra to return Rs 40,000 crore to the Centre as the Congress, Nationalist Congress Party (NCP) and the Shiv Sena "could have misused the money once they come to power". 
"You all know our man (Devendra Fadnavis) in Maharashtra became CM for 80 hours. Fadnavis then resigned, why did he do this drama? Didn't we know that we did not have the majority and yet he became CM? These are the questions everyone asks. Maharashtra CM had access to around Rs 40,000 crore. If Congress, NCP and Shiv Sena came to power, they would have misused the money. It is all Central government's money," Anant Kumar Hegde said while addressing a gathering in Karnataka's Yellapur.
"The money would not have been used for development. This was all planned much before. So it was decided that there should be a natak (drama). So, Fadnavis took oath as the CM. Immediately in 15 hours, he moved all the money wherever it had belonged. Fadnavis saved all the money. All the money was given back to the Central government," he added.
After prolonged uncertainty over the government formation that lasted for nearly a month, Devendra Fadnavis on November 23rd morning took oath for the second consecutive term as the state chief minister, while NCP leader Ajit Pawar was sworn in as deputy chief minister.
However, the chief minister and the deputy chief minister resigned from the post, just three days after they were sworn in.
Last Updated Dec 2, 2019, 9:08 AM IST