Coronavirus: Why did health ministry warn against using N-95 mask with valve? Doctor explains
Earlier, the health ministry had issued an advisory, asking health workers coming in contact with COVID-19 patients to wear N-95 masks, while recommending others to wear homemade cloth masks.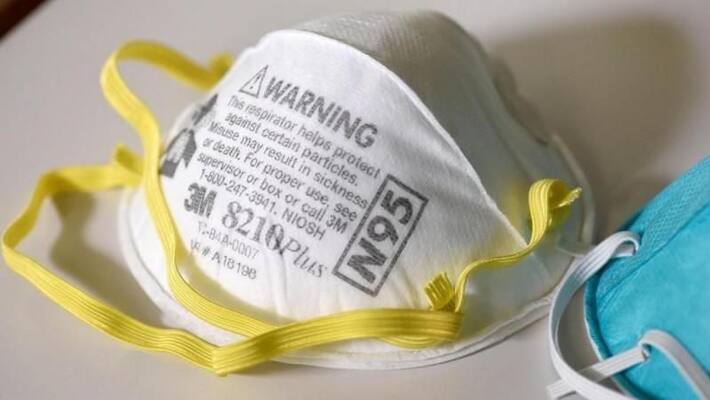 Bengaluru: Indian health ministry has warned against the use of N-95 masks especially those with respiratory valves.
"It is to bring to your knowledge that the use of valved respirator N-95 masks is detrimental to the measures adopted for preventing the spread of coronavirus as it does not prevent the virus from escaping out of the mask", says the letter issued by Rajiv Garg, the director-general of Health Services, ministry of health, to all the states and Union territories.
As per the letter, N-95 masks with valves are not able to prevent the spread of coronavirus.
Dr Sreenath Manikanti, senior consultant and HOD neonatology & paediatrics at Fortis La Femme Hospital, spoke to Asianet Newsable and said that the health ministry has taken the right decision in warning the public from wearing N-95 masks with valves.
"Masks with one-way valves are designed for easier breathing but allow unfiltered droplets to go out the mask.  They work well if the purpose is to protect you from air pollution," said Dr Sreenath Manikanti.
He added, "The main purpose of wearing masks during this COVID-19 pandemic is preventing you from spreading infection to others , as well as protecting you from others spreading infection through infectious respiratory droplets when they sneeze or cough or breathe with force. N-95 masks with valves filter air only on inhalation and they expel unfiltered air in a strong and steady jet with force. Thus, they pose risk to others surrounding you spreading infectious respiratory droplets if you are affected with COVID-19. As we are seeing an increase in the number of asymptomatic carriers, wearing the masks with valves will be detrimental to society as they silently spread the disease without their knowledge." 
Stating further, Dr Manikanti said, "Hence some governments and establishments across the world have banned masks that have valves. The health ministry of India has taken the right decision in warning the public from wearing N-95 masks with valves. Ban should be strictly imposed in all public places."
Instead of N-95 masks with respirator valves, you can use the ones without it or use surgical or three-ply masks. For others, even cloth masks work because they are usually not taking care of COVID-19 patients.
Also watch:  We know India is battling enemies like the dreaded Covid-19 & a conniving China. But there is a bigger enemy, and that one lies within.
Find out more in #TheNewsableDecipher
Last Updated Jul 24, 2020, 5:03 PM IST