Coronavirus: RBI Governor Shaktikanta Das tests positive for COVID-19, says he's asymptomatic
"Have alerted those who came in contact in recent days. Will continue to work from isolation. Work in RBI will go on normally," said 63-year-old Das on Twitter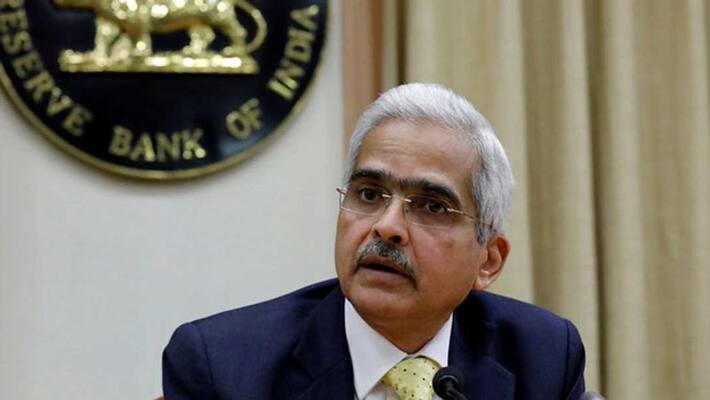 Mumbai: Reserve Bank of India (RBI) Governor Shaktikanta Das on Sunday said he has tested positive for coronavirus. He is 63.
He has been regularly attending the RBI central office building in Mumbai through the pandemic.
Das disclosed his testing positive in a tweet where he said that he was asymptomatic and was feeling very much all right and would continue to work from isolation
Taking to Twitter, Das said, "I have tested COVID-19 positive. Asymptomatic. Feeling very much alright. Have alerted those who came in contact in recent days. Will continue to work from isolation. Work in RBI will go on normally. I am in touch with all Dy. Govs and other officers through VC and telephone."
According to an RBI spokesperson, the central office will continue to remain operational. The RBI has four deputy governors — BP Kanungo, MK Jain, Michael Patra and M Rajeshwar Rao. The deputy governors have all tested negative. The central office will continue to remain operational as usual as it undergoes frequent sanitisation and there are safeguards, including thermal screening and regular disinfection.
The RBI Governor was quite active during the lockdown period and post unlock period to keep the economy and financial market in good shape.
He used both conventional and unconventional monetary policy tools to support economic recovery hit by COVID-19 crisis.
In the early days of the pandemic, the central bank had set up a war room where close to 120 officers were staying at the workplace. Most of RBI's staff work from home with around a fourth attending office on rotation to avoid any infection risk. Earlier this month, the RBI had extended the working hours for the money, bond and forex markets.
Last Updated Oct 26, 2020, 9:44 AM IST