Centre to rename India's historic Rajpath as Kartavya Path: All you need to know
The entire road and area from the Netaji statue to the Rashtrapati Bhavan will be known as Kartavya Path.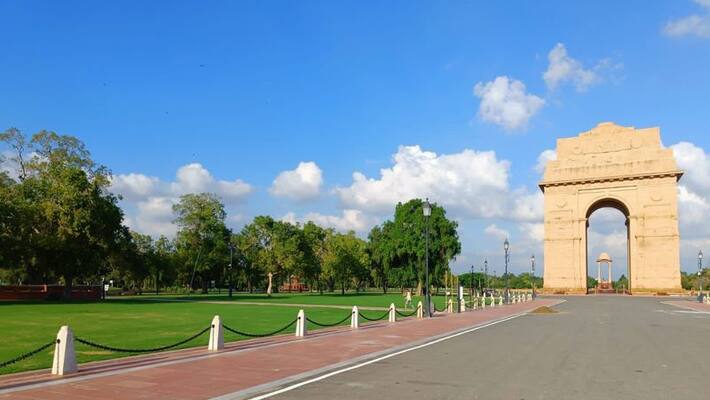 In a major development, the central government on Monday announced the decision to rename the Rajpath and Central Vista lawns as Kartavya Path. The route runs from Rashtrapati Bhavan on Raisina Hill through Vijay Chowk and India Gate to National Stadium in Delhi.
The decision was announced with the objective of shedding remnants of the British colony in the country.
Also read: Uddhav Thackeray betrayed Hindutva, Amit Shah tells BJP MLAs in Mumbai
It is reportedly said the New Delhi Municipal Council (NDMC) has convened a special meeting on September 7 with the aim of renaming Rajpath and Central Vista lawns as Kartavya Path.
According to reports, Kartavya Path includes the entire avenue and area from the Netaji Statue to the Rashtrapati Bhavan.
Also read: PM Modi's big announcement on Teachers Day: Upgrade or 14,000 PM-SHRI schools
The decision comes after Prime Minister Narendra Modi's address to the nation on Independence Day where he stressed the factors leading to the abolition of symbols and signs relating to the colonial mindset.
Earlier, as per the ethos of the Modi Government to make nomenclature more people-centric, the name of the road on which the prime minister's residence is located was changed from Race Course Road to Lok Kalyan Marg.
Also read: Delhi liquor scam: AAP's Manish Sisodia ridicules BJP's 'sting operation' video
Earlier today, the first look of Central Vista Avenue was unveiled ahead of its reopening for public. The spectacular pictures of the revamped avenue went viral on social media.
The Central Vista Avenue Refurbishment Project modernised the avenue while restoring elements with heritage value.
Recently, the government had done away with the Cross of St George from the Indian Navy's ensign and unveiled the flag that inspired by the seal of Chhatrapati Shivaji Maharaj.
Also read: CBI rejects Manish Sisodia's claim over officer killed self under pressure
The new flag has the Tricolour on the upper canton. A blue octagonal shape with the national emblem sits atop an anchor, which is superimposed on a shield. 
The Rajpath is the Hindi word for "Kingsway". It was named as such in the honour of King George V.
Last Updated Sep 5, 2022, 10:58 PM IST