BMTC on wrong side of road to improvement, involved in 118 accidental deaths in three years
With Monday's gruesome incident involving a BMTC bus and two-wheelers that resulted in two deaths and three injuries, it is no doubt time for BMTC to fix up its buses. Over 100 deaths and 400 injuries have been reported in the last three years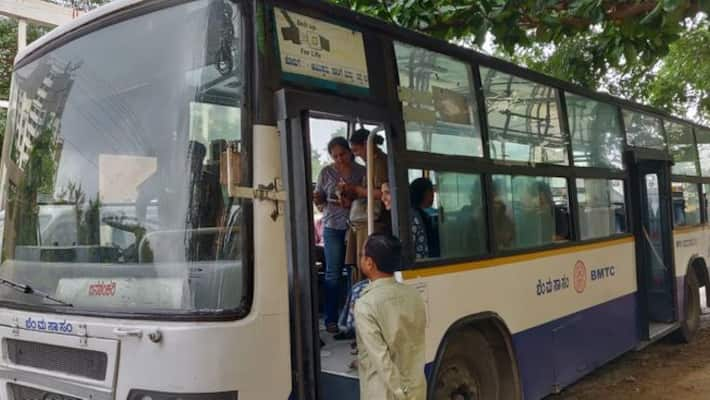 118 people were killed and 431 injured in accidents involving BMTC buses since 2017.
According to Bengaluru Traffic Department, in the year 2017, 260 cases of accidents were registered in which 46 persons were killed and 161 were injured. In 2018, of 128 cases, 36 deaths and 134 injuries were recorded. In 2019, 36 deaths and 136 injuries involving BMTC buses were reported.
In the past, drivers and conductors had said that driving on Bengaluru roads is very frustrating as roads are in bad shape, and that jaywalking and dangerous driving by other motorists contributes in accidents.
BR Ravikanthe Gowda, Additional Commissioner of Police (ACP), traffic, held coordination committee meetings with BMTC and spoke about the issue of mechanical defects and the need to rectify the same.
"BMTC provides training on safe driving and even BTP provides the same. The BMTC drivers cannot give any excuse like stress and bad roads for accidents," said Gowda.
BMTC chief speaks:
The reason for BMTC accidents is due to bad traffic, black spots (bad roads), negligence of commuters and sometimes due to the driver losing control. "These are the factors responsible for accidents. However, the accident rate has come down drastically," said C Shikha, managing director, BMTC.
Last Updated Jan 7, 2020, 6:20 PM IST