Be prepared, say experts after Delhi-NCR gets jolted by tremors yet again
A magnitude 6.4 earthquake struck Nepal, causing tremors felt across northern India, including Delhi-NCR, Uttar Pradesh, and Bihar. The frequency of such earthquakes in the region has raised questions about the causes.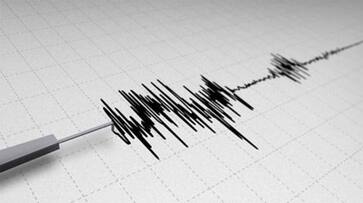 Nepal experienced a massive earthquake on Friday with a magnitude of 6.4 on the Richter Scale, marking the third such event in just one month. The tremors also reverberated across northern India, including Delhi-NCR, Uttar Pradesh, and Bihar. Experts have issued warnings for people to stay vigilant and prepared, particularly since the central belt in Nepal is identified as an 'actively energy releasing sector'.
Frequent earthquake occurrences in the Delhi-NCR region have led to questions about why this area witnesses such seismic activity. Earthquakes are a result of tremors caused by the movement of tectonic plates within the Earth's crust. These plates exist within the Earth's uppermost layer, known as the crust, and when two blocks of the Earth's surface move against each other, earthquakes occur.
The northern region of India is home to the Himalayan mountain range, formed when the Indian Plate moved northward to collide with the Eurasian Plate approximately 40-50 million years ago. Scientists emphasize that pressure is steadily building beneath the Himalayas due to the continuous northward movement of the Indian Plate, leading to conflicts with the Eurasian Plate. This mounting pressure is expected to be released through one or a series of major earthquakes, likely measuring over eight on the Richter Scale, although the exact timing of such an event cannot be accurately predicted.
The government of India acknowledges that nearly 59% of the country's landmass, spanning all states, is susceptible to earthquakes of varying intensities. India's seismic zoning map classifies the entire area into four seismic zones, with Zone V being the most seismically active region and Zone II being the least. Eight states and Union Territories fall into Zone 5, facing the highest-intensity earthquake risks, while the Delhi-NCR region is categorized in Zone IV.
Seismologists stress the importance of remaining alert and watchful. Many scientists have warned that a major earthquake could strike the Himalayan region at any time, as the Indian tectonic plate remains in conflict with the Eurasian plate while moving northward.
Last Updated Nov 4, 2023, 10:26 AM IST