Aluva shocker! 8-year-old daughter of migrant couple raped; second case in 2 months
After 35 days of Aluva murder case, yet another similar case took place in the wee hours of Thursday (Sep 7) when an eight-year-old girl was abducted and raped at Chathanpuram in Aluva and was left abandoned naked.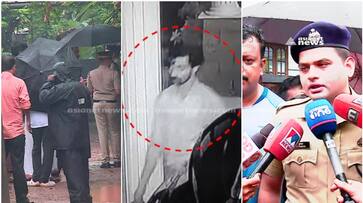 Aluva: In yet another appalling incident, an eight-year-old daughter of migrant workers was abducted and sexually assaulted at Chathanpuram in Aluva in the wee hours of Thursday (Sep 7). The girl was sleeping when she was abducted from her house. She had been sexually assaulted before being left behind in a neighbouring field.
At around 2 a.m., the girl's mother discovered her daughter was missing. They immediately started searching for the girl. Around 5.30 a.m., locals found the girl in a pool of blood and naked. They rushed her to the Kalamassery Medical College Hospital with injuries. 
The accused is a local, according to the police. It has also been possible to access the accused's CCTV footage. According to Ernakulam Rural SP Vivek Kumar, the victim has recognised the accused's picture, and they will soon make an arrest.
The kidnapping of the daughter of the migrant labourers in Aluva was witnessed by Sukumaran, a local resident. He noticed someone taking the girl from her home at around two in the morning when he peered through the house's window. Following that, the neighbourhood was checked, and the locals were informed. Sukumaran also claims that the girl was spotted running naked on the road while the search was underway. 
This incident occurred after a 5-year-old was brutally raped and killed in Aluva about 40 days ago. The accused had kidnapped, raped, and killed the victim, who was also the child of a migrant couple. The lifeless body of the girl was tragically discovered in a garbage yard, almost a day after she was abducted from her family's rented house in Aluva, near Kochi. The incident took place while her parents were away at work. The victim was the daughter of Ramdhar Tiwari, hailing from Bishambharpur in Bihar's Pashchim Champaran district. She was just a Class 1 student at a local school, and her family resided in a rented apartment within the Choornikara Panchayat.
Last Updated Sep 7, 2023, 9:27 AM IST