Ahead of G20 Summit 2023, UN confirms its readiness to change India to 'Bharat' if formalities are complete
The United Nations confirms its readiness to change India's name to Bharat in its records pending formalities, amidst controversy, and discusses India's pivotal role during its G20 presidency.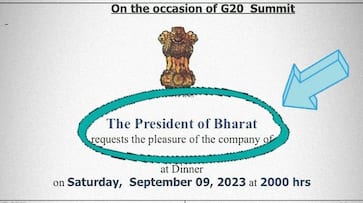 Ahead of the G20 Summit 2023 in New Delhi on September 9-10, a spokesperson of the United Nations confirmed that the global organisation will change India's name to Bharat once New Delhi completes the necessary formalities. In an interview with NDTV, Stephane Dujarric, UN Secretary General's spokesperson said, "When India completes the formalities to change the name, they will inform us and we will change the name at the UN (records)."
Dujarric's comment comes days after a massive controversy broke out over the change from India to 'Bharat' in President Droupadi Murmu's dinner invitation to foreign leaders attending the G20 Summit 2023. 
"It's not for the UN to comment on the debate. As long as the formalities are done, the UN will change the name too. It's a bureaucratic issue when it comes to what the UN needs to do," Dujarric added.
Should India opt for the name change, it would not be the first country to do so, as many nations have altered their names for various political, social, or other reasons over time. Dujarric cited the example of Turkey, which changed its name to Turkiye last year, highlighting that such changes have occurred several times for different countries.
The Opposition has accused the Indian government of intending to drop "India" in favour of "Bharat" as the country's name. Several ministers and BJP leaders have defended the move, arguing that "Bharat" has historical roots and has been in use for a long time.
Prime Minister Narendra Modi addressed the issue during his interaction with the Union Council of Ministers, advising them to steer clear of political controversies related to the "Bharat" issue. He emphasized that "Bharat" has been the country's ancient name.
The spokesperson for the UN Secretary-General also acknowledged the significance of India's presidency during the G20 summit, describing it as a critical time. India plays a leading role in the Global South, serves as a political and geographical bridge builder, and the theme for this G20, "One Earth, One Planet," aligns with the current global needs.
The G20 Summit, presided over by India, is scheduled for September 9 and 10 in Delhi, with participation from several heads of state, including US President Joe Biden.
Last Updated Sep 8, 2023, 9:03 PM IST