After Netflix, Disney+ Hotstar to restrict users from sharing passwords
Disney+ Hotstar has joined the chorus to restrict its users from sharing passwords with other people. The platform is starting this new rule from November 1 in Canada and it has already sent a mail about the new system.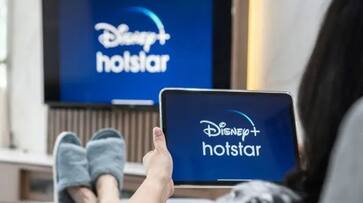 The first company to cut down on password sharing was Netflix, and now Disney+ has joined the movement by forbidding its customers from sharing their credentials with others. The site is implementing this new regulation as of November 1 in Canada, and it has already emailed users to inform them of the changes and prohibit account sharing.
The interesting part is that Disney+ intends to be quite tough about enforcing the new regulations, and those who break them risk having their accounts restricted or even terminated. 
The platform will also have a way to identify the account's eligible users, and it has done so by using the idea of a household to specify who may and cannot watch from the relevant profile.
The majority of streaming businesses are aware of the practise of password sharing, which keeps potential paying members away. And with CEO Bob Iger tightening the ship at Disney+, a new era has begun. This implies that the platform is equally committed to encouraging more users to pay for its service rather than use a friend's membership.
The household is likely to entail people or devices running on the same IP address which the company says has the technical capability to monitor who is using the platform.  In the West, people also have the choice to pay an extra price to enable their friends to access the platform's content.
With a specific market in mind, Disney appears to be setting the framework for its enforcement. Will the business dare to implement such regulations in areas where it offers a freemium plan to allow customers to access content on their mobile devices, such as India? It is too soon to comment on that, but given that Netflix did implement its version of a password crackdown in the nation, we anticipate others to do the same.
Last Updated Sep 29, 2023, 9:52 AM IST