Phone tapping case: CBI raids ex-police commissioner Alok Kumar's residence in Bengaluru
While the CBI is carrying raids at the residence and office of former police commissioner of Bengaluru, Alok Kumar, BJP media panellist Vivek Subba Reddy said that the BJP was not involved in the case and said that those who are guilty have to be held accountable.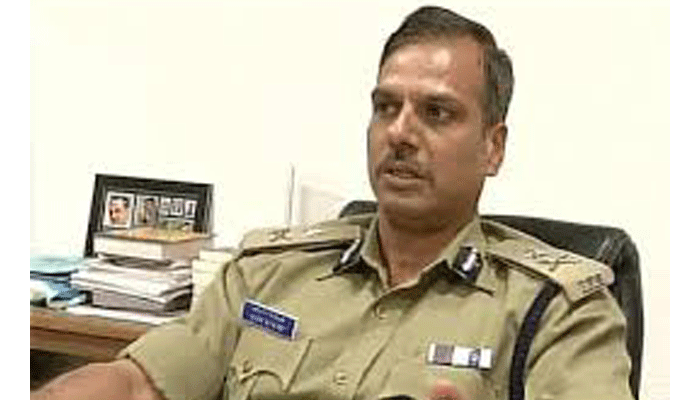 Bengaluru: Central Bureau of Investigation (CBI) on September 26, carried out searches at multiple locations in Bengaluru, including the residence and office of former police commissioner Alok Kumar with respect to the illegal phone tapping of several politicians and officers of Karnataka. 
The phone-tapping controversy came to light during the elections when an alleged phone conversation was leaked to the media while several senior Congress leaders' names were brought into the case.
"
However, several leaders from the Congress and JD(S) blamed the BJP and said that Yediyurappa's government spied on more than 300 party members.
Speaking to Asianet Newsable, BJP media panellist, Vivek Subba Reddy said, "Phone-tapping is the most henious form of infringement of privacy of a person. It has happened during  Kumaraswamy's government. The BJP does not have any role in this case, and those who are guilty have to be held accountable. There is no scope of any tolerance on this issue. BJP really appreciates the fact that an investigation agency is getting into the bottom of it to find the truth."
"I do not believe that the BJP is involved in any form of phone-tapping. The entire government was under the control of Kumaraswamy. So it was then chief minister's regime that is accountable for this chaos," he added.
Earlier, Congress leaders, including M Mallikarjuna, Siddaramaiah and home minister in the alliance government had sought a probe, while several BJP leaders directly accused Kumaraswamy's government of being behind the episode to save his government.
According to reports, a phone number, starting from 9880**** was kept under surveillance by technical support centre of state police. 
Meanwhile, the deputy commissioner recorded the statement of a police inspector who had informed his senior that intercepted calls were downloaded from a server and handed over in a pen drive to the then Bengaluru police commissioner.
Last Updated Sep 26, 2019, 12:14 PM IST