Territorial Army deploys 5 Mandarin experts at border with China
In response to the ongoing border standoff with China's People's Liberation Army, the Territorial Army (TA) has recruited five Mandarin experts to assist the Indian Army during border talks. These experts have been stationed at various forward areas where border personnel meetings (BPM) occur to help resolve issues at the local level.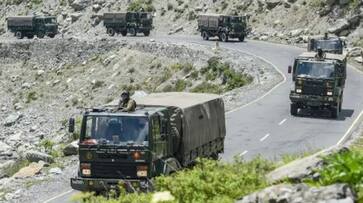 Amidst the border standoff with China's People Liberation Army since May 2020, the Territorial Army (TA) has inducted five Mandarin experts in August this year and posted them at forward areas where the border personnel meeting takes place to resolve the issues at the local level. It should be noted that there are five BPM points across the 3,488-km-long line of actual control spreading from Ladakh to Arunachal Pradesh. These BPM points are located at Bum La and Kibithu in Arunachal Pradesh, Daulat Beg Oldi and Chushul in Ladakh, and Nathu La in Sikkim. 
The Mandarin experts have been recruited to assist the Indian Army during border talks. Since May 2020, there have been 19 rounds of talks between the two forces to resolve the standoff. Also known as the 'Citizens Army', the TA inducts professionals, business personnel and others to join the force for a particular cause. 
Sources in the defence establishment said that these language experts were selected after they passed the written exams and the interview conducted by the TA to meet the requirements of the regular Indian Army to interpret the Chinese PLA's conversation at the time of talks on the border.
With 60 battalions currently deployed, the Territorial Army (TA) has expanded its scope to encompass additional auxiliary responsibilities within the Army. Among these battalions, 43 are designated as "Infantry TA units" and are fully integrated with the Army, having previously participated in wartime operations and now actively contributing to counter-insurgency and counter-terrorism efforts in Jammu and Kashmir (J&K) and the North-Eastern regions. 
The TA demonstrated its readiness by mobilizing troops following the military standoff with China along the Line of Actual Control (LAC) in eastern Ladakh in April 2020. Furthermore, a specialized TA ecological battalion known as the "Ganga Task Force" is stationed along the banks of the Ganga River. The TA also plays a crucial role in safeguarding railway projects and lines, as well as ensuring the maintenance of open roads in strategically significant areas.
Last Updated Oct 8, 2023, 8:18 AM IST