Navy gets Imphal, one of India's largest destroyers and first to be armed with upgraded BrahMos
Mazagon Dock Shipbuilders Limited (MDL) has handed over the Imphal, the third guided missile destroyer of Project 15B, to the Indian Navy. This warship, constructed with indigenous materials, marks a significant milestone in India's shipbuilding capabilities. It is armed with advanced weaponry, excelling in both surface and undersea warfare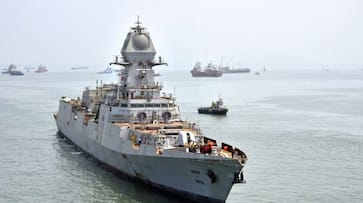 Mazagon Dock Shipbuilders Limited (MDL) has successfully delivered the third stealth destroyer of Project 15B, the guided missile destroyer named "Imphal," to the Indian Navy. This warship is a remarkable feat of Indian shipbuilding, constructed from indigenous steel DMR 249A and ranks among India's largest destroyers, boasting a length of 164 meters and a displacement of over 7500 tons.
Imphal is a versatile and potent naval platform, capable of a wide range of maritime missions and tasks, spanning the entire spectrum of naval warfare. It is equipped with supersonic Surface-to-Surface 'Brahmos' missiles and 'Barak-8' Medium-Range Surface-to-Air Missiles. In the realm of undersea warfare, the destroyer features indigenously developed anti-submarine weapons and sensors, including the Hull-mounted Sonar Humsa NG, Heavyweight Torpedo Tube Launchers, and ASW Rocket Launchers.
Notably, Imphal outshines its predecessors in terms of versatility, with the ability to combat enemy submarines, surface warships, anti-ship missiles, and fighter aircraft independently, without the need for supporting vessels. It is also designed to function as the flagship of a Naval task force.
Imphal's early delivery to the Indian Navy, over four months ahead of schedule, underscores MDL's commitment to continuous improvement and exceeding global benchmarks. The ship has successfully completed all sea trials, including the firing of critical weapons, in just three Contractor's Sea Trials (CSTs). It is the first P15B ship to be fitted with upgraded Brahmos missiles capable of long-range and land attacks.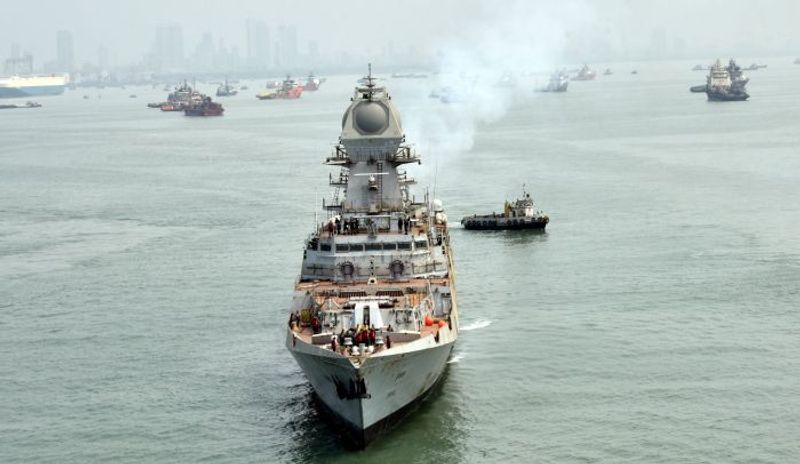 Moreover, Imphal is the first naval warship to be commissioned with accommodations for women officers and sailors. With a crew capacity of 312 personnel, an endurance of 4000 nautical miles, and the capability to conduct a typical 42-day mission with extended out-of-area operations, this ship is well-equipped for its duties. It features two onboard helicopters and is powered by a robust Combined Gas and Gas Propulsion Plant (COGAG) that enables it to reach speeds exceeding 30 knots.
The ship's advanced technology includes a high level of automation with sophisticated digital networks, such as the Gigabyte Ethernet-based Ship Data Network (GESDN), Combat Management System (CMS), Automatic Power Management System (APMS), and Integrated Platform Management System (IPMS).
The Project 15B Class Destroyers have a remarkable 72% indigenous content, demonstrating a significant leap from their predecessors, highlighting the Indian government's commitment to the 'Atmanirbhar Bharat' program and the development of an extensive ecosystem of sub-vendors.
Imphal follows the commissioning of the first ship of the P15B class, "Visakhapatnam," on November 21, 2021, and the second ship, "Mormugao," on December 18, 2022. The fourth ship, "Surat," was launched on May 17, 2022, and is currently in an advanced stage of outfitting.
Mazagon Dock Shipbuilders Limited has a rich history of contributing to India's indigenous warship and submarine building, and it continues to be a pivotal player in this realm, earning the esteemed title of 'Warship and Submarine Builders to the Nation.'
Last Updated Oct 20, 2023, 3:43 PM IST