Agniveers would need to first walk 'Agnipath' of 4-year celibacy to aim for regular Army job
Agniveers who get married during their four-year service will not be eligible to be inducted as regular soldiers in the Indian Army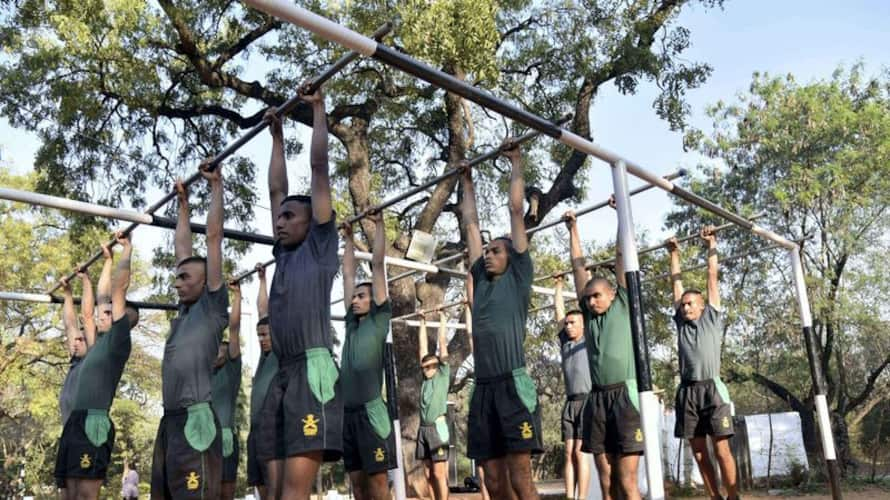 Here's something that Agniveers undergoing training to join the Indian Army for a four-year stint would have never expected or prepared for. It is reliably learnt that Agniveers who get married during their four-year service will not be eligible to be inducted as regular soldiers in the Indian Army.
The Indian Army held an assessment meeting about two weeks ago to discuss the future course of Agniveers. An Indian Army official confirmed to Asianet Newsable that the meeting was held earlier this month and that such a clause was discussed and confirmed.
Also Read: Pakistan deploying new TPS-77 radar near India border; Here's why
"Only unmarried Agniveer will be inducted as permanent soldiers," the official said.
According to the notification issued by the Indian Army, only 25 per cent of Agniveers will be considered for re-enrolment as regular soldiers.
"… the Agniveers must undertake not to marry during the defined engagement period of four years. Agniveers who marry during that period would be released from service. Further, only unmarried Agniveer will be eligible for re-enrolment in the regular cadre as sepoy…," the recent notification read.
In rural areas, the soldiers often get married within years of joining the force.  
"We were very enthusiastic about the defence jobs prior to the announcement of the Agnipath Scheme. Since we want to serve my country on borders, we also console ourselves and prepare for the Agnipath scheme. Now, a new condition has come to remain unmarried till in the service. We don't understand why such ridiculous things are being imposed on us," Amit Kumar, an Agniveer aspirant from Patna, told Asianet Newsable.
The Agniveer aspirants would also have to submit a notary affidavit that they will not get married during their service in the force. Currently, the aspirants aged between 17.5 years and 21 years are eligible for selection under the Agnipath scheme for a four years term. 
Explained: Why India's defence industry finds itself at crossroads
Last Updated Mar 29, 2023, 1:08 AM IST