6 instances of shameless streakers invading cricket fields
First Published 7, Nov 2020, 6:33 PM
Streakers are common in almost every sport. Most of the streakers tend to run onto the field of live play. It could be a means of entertainment for the crowd, besides being a celebrity stunt or promoting themselves, as well as their brands.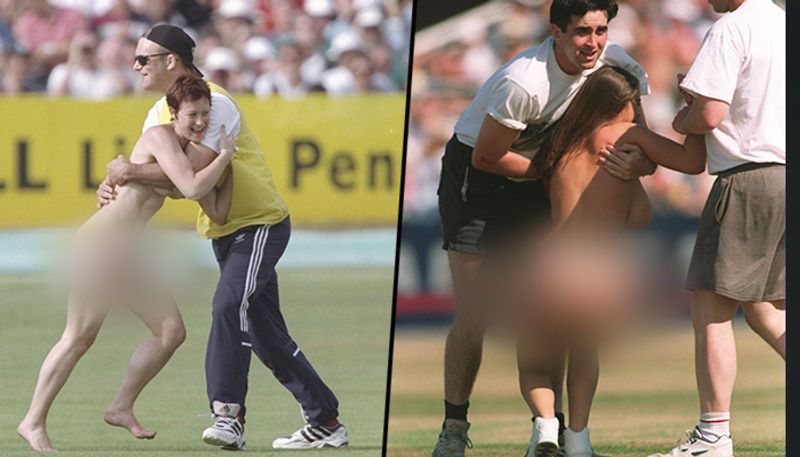 Be it any sport; it is a means to entertain fans and crowd from their hectic daily life. However, for some, sports itself is not enough entertainment, as streakers tend to make it even more entertaining.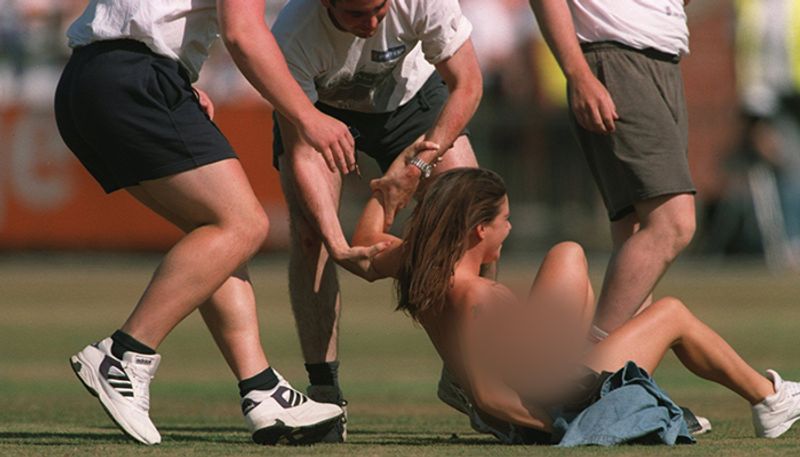 Over the years, every field sport has been invaded by streakers. They have done so for the sake of entertainment or earning some bucks, or even gaining followers on social media. On the same note, we take a look at some of the top instances of streakers invading the cricket field.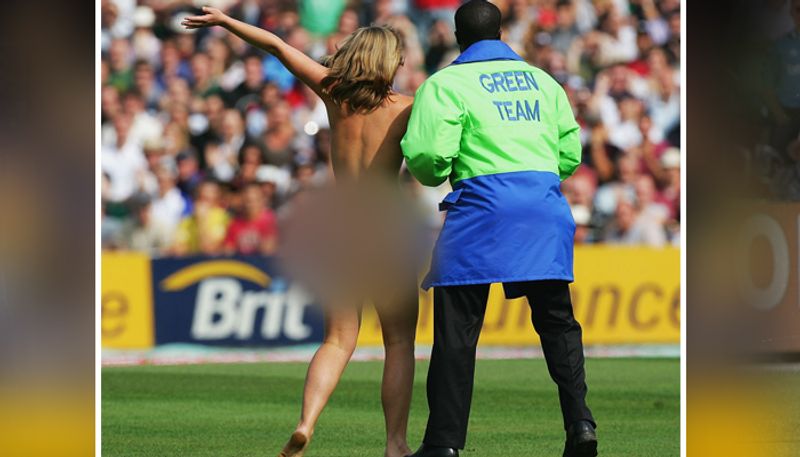 Ashes 2005: It was during one of the most intense Ashes series in 2005, a female streaker made her way onto the field at The Oval. Interestingly, she had a message inscribed on her lower back, which read goveg.com. Clearly, it was a means of promoting the website, which happens to be owned by PETA now. Subsequently, the streaker was escorted out of the field by security personnel.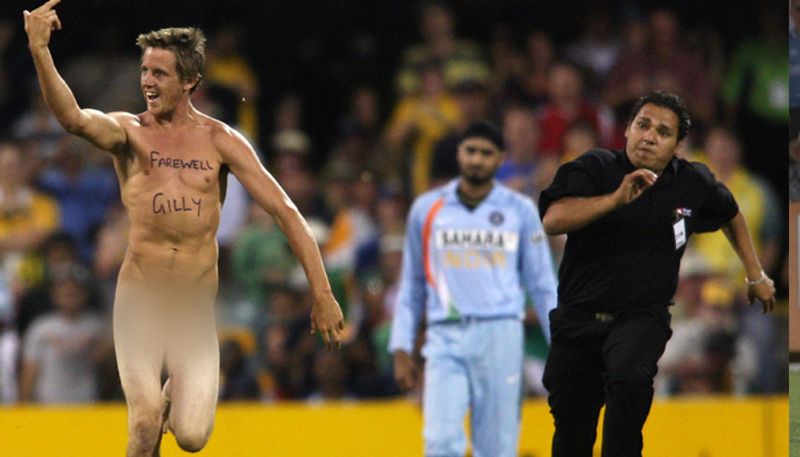 CB series 2008: It was during the Commonwealth Bank tri-series in Australia, in 2008 when during the hosts' match against India, a male streaker had run onto the field. He had a message inscribed on his chest that read 'Farewell Gilly'. It was his means of giving farewell to Australian opening wicketkeeper-batsman Adam Gilchrist, who was retiring following the series. Nonetheless, he was taken down by Australian all-rounder Andrew Symonds, before being taken away by security officials.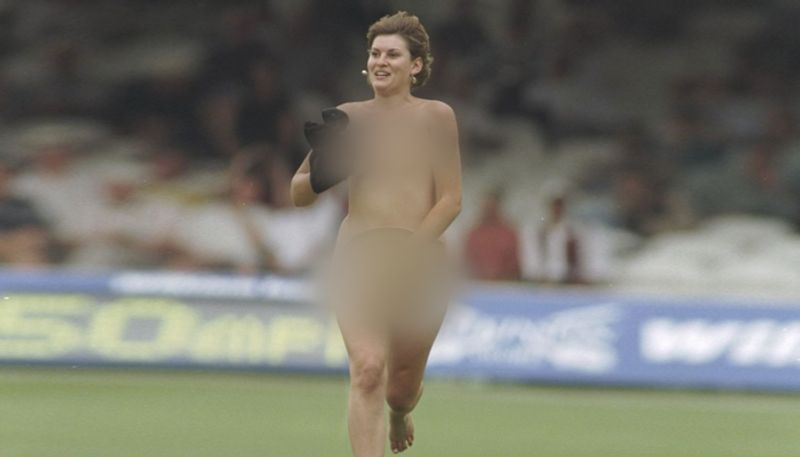 England vs Pakistan, Lord's 1996: Seems like the English countries have a tendency of having streakers. It was in 1996 when during England's Lord's Test against Pakistan, a woman streaker ran onto the field. Although her intentions were not clear, she just ran in, holding her shoes in her right hand, besides using a hat to cover her frontal lower half with her left hand.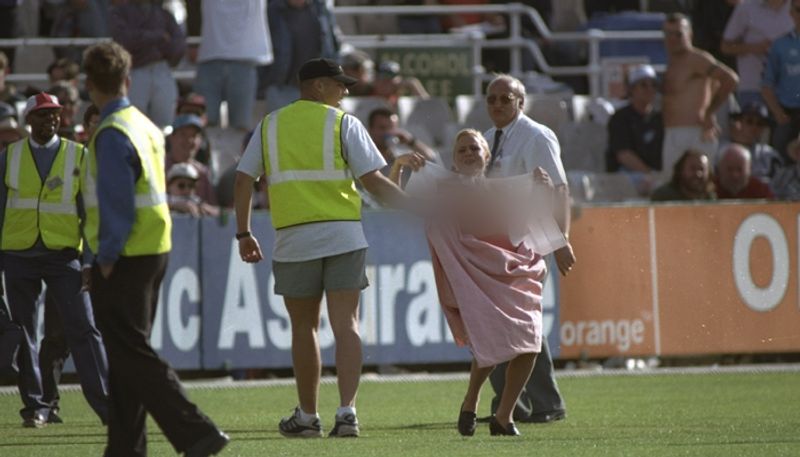 Ashes 1997: Another instance of Ashes in England, as Old Trafford in 1997 saw a female streaker running onto the field, as she began to dance topless. Not sure if she wanted just to show off her dancing skills, but there was hardly any need to shed it all for that. Nonetheless, she obliged with the ground staff, who escorted her off the field soon.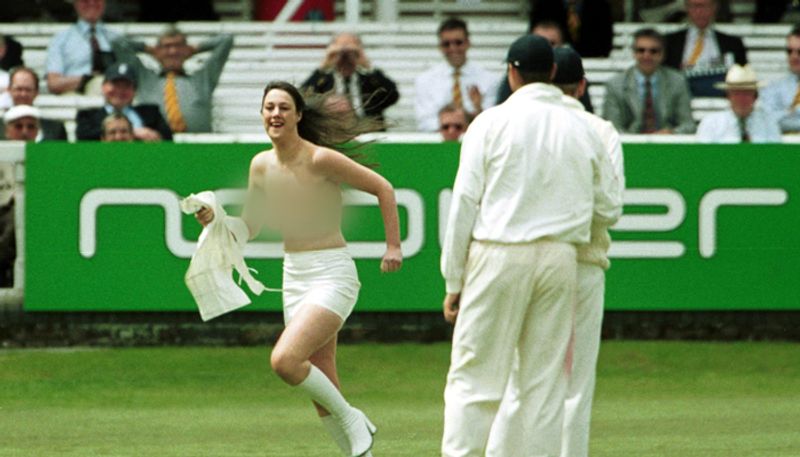 England vs Pakistan, Lord's 2001: Same venue, same teams, a few years later. Once again, a female streaker decided to run in topless. Although she did not interact with any of the players, she happened to run around the field. Later, she was nabbed by a female security official, as she was taken off the field.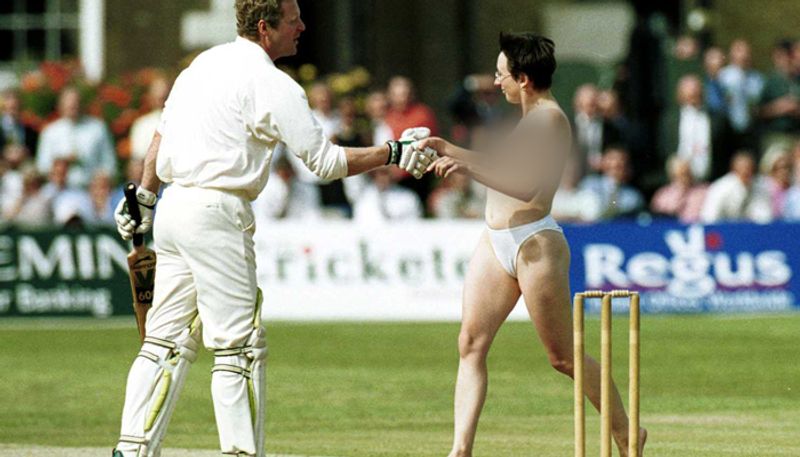 Marshall XI vs Bunbury, 2000: Now, this was during a domestic match in England, between Marshall XI and Bunbury. It was the Malcolm Marshall Memorial Match at the HAC Cricket Ground in London, where a streaker decided to walk out topless. She seemed to walk-in tension-free, as she approached batsman Rory Bremner, while the latter shook hands with her. It looks like Bremner respected her for her courage.