Samsung Galaxy S24 Ultra to feature 200MP camera setup? Here's what we know
The Samsung Galaxy S24 Ultra is rumoured to feature a 200-megapixel primary camera. The S24 Ultra is also expected to have a 48-megapixel periscope telephoto camera. Check all details here.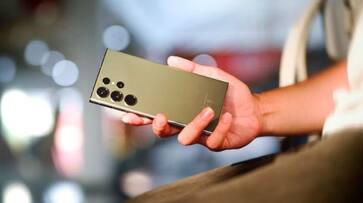 The Samsung Galaxy S24 Ultra may outperform the Galaxy S23 Ultra, which was noted for having one of the greatest smartphone camera configurations, in terms of photography performance.We now get an interesting look at the camera configuration of the highly anticipated Samsung Galaxy S24 Ultra according to recent leaks. Although it is important to note that Samsung has not yet confirmed these characteristics, the information is fascinating for both tech fans and photographers.
It is reported that the Galaxy S24 Ultra, which is expected to be released soon, would have a camera technology that may push the limits of smartphone photography. Now let's examine what has been revealed:
The remarkable 200-megapixel main camera is at the centre of this camera array, according to tipster Revegnus. With its remarkable 1/1.3-inch size and tiny 0.6-micrometer pixel dimensions, this sensor is no slouch. Stunningly detailed and crisp photos are what this promises to deliver.
The Galaxy S24 Ultra is anticipated to include a 12-megapixel ultra-wide camera to supplement the primary camera. According to reports, this camera uses the IMX564 sensor, which has a 1/2.55-inch sensor size and large 1.4-micrometer pixel size, perhaps guaranteeing very high-quality wide-angle photos.
There are rumours that the gadget will have a 10-megapixel telephoto camera with a 3x optical zoom. According to reports, the camera will use the IMX754+ sensor, which has a 1/3.52-inch sensor size and 1.12 micrometre pixel dimensions, guaranteeing crispness in your close-up shots.
The 48-megapixel periscope telephoto camera, which has a 5x optical zoom, is another notable feature. With significant improvements in the camera capabilities of the Galaxy S24 Ultra, the leaked information has excited photography lovers and fans of Samsung products.
Last Updated Oct 17, 2023, 5:36 PM IST