iPhone 15 series launching on September 12: Check out tentative dates for pre-order & sale
Alongside the iPhone 15 series, the brand is also expected to unveil new smartwatches -- Apple Watch Series 9 and Watch Ultra 2 and new AirPods featuring a USB-C port. Apple will also livestream the event, which will start with Apple CEO Tim Cook keynotes. In India, interested viewers can watch the iPhone 15 launch event live from 10:30 PM IST onwards.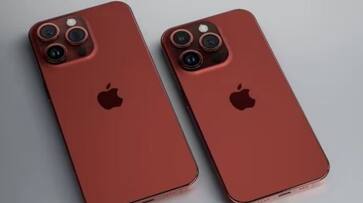 The Cupertino-based tech giant Apple is gearing up to host its 'Wonderlust' event on Tuesday, September 12. The business will unveil its most recent iPhone 15 models, including the iPhone 15, iPhone 15 Plus, iPhone 15 Pro, and iPhone 15 Pro Max/Ultra, during this event.
In addition to the iPhone 15 series, the company is anticipated to introduce new smartwatches, including the Apple Watch Series 9 and Watch Ultra 2, as well as updated AirPods with a USB-C connector.
In Apple Park, California, the business will present the "Wonderlust" event on Tuesday at 10:00 AM. The event, which will open with keynote speeches from Apple CEO Tim Cook, will also be livestreamed by Apple. From 10:30 PM IST forward, interested people in India may watch the iPhone 15 announcement event live. The iPhone 15 launch event will be broadcast on YouTube, Apple TV, and the company's website.
Additionally, reports claim that the iPhone 15 series might go on sale on September 22 and that pre-orders for the next iPhones will begin on September 15. The iPhone 15 Pro Max, on the other hand, is rumoured to release a few weeks after the other variants. This delay could be because of issues with getting enough periscope camera parts.
According to rumours, the next-generation iPhone 15 and iPhone 15 Plus will be available in new hues including Midnight (Black), Starlight (White), Light Green, Yellow, Blue, and Orange (Coral Pink). The iPhone 15 Pro and iPhone 15 Pro Max versions, on the other hand, will come in a variety of colours, including Titanium, Dark Blue, Silver-Gray, and Space Black.
Last Updated Sep 8, 2023, 10:59 AM IST