iPhone 15 series launch: Here's how Samsung reacted to Apple's move to add USB Type-C
Samsung and Apple have taken digs at each other multiple times in the past. Samsung is known to take a dig at every launch. Samsung wrote on X, "At least we can C (see) one change that's ✨ magical ✨ (sic)."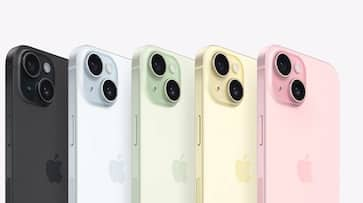 Samsung and Apple are two cool rivals. Samsung is renowned for making fun of every launch, and there have been several incidents in the past. Do you recall how Samsung teased Apple in the past over the notch and when it decided to stop including a headphone port in iPhones? Funny enough, Samsung followed up with the same action. However, this does happen amongst rivals. 
In case you forgot, Samsung had trolled Apple brutally during the iPhone 14 launch for not having a foldable. And, the fans of both brands quickly turned into keyboard warriors on the internet. This has developed into a battle that has lasted for more than 10 years, and as a result, one could claim that Samsung is one of Apple's best critics. It requests it, and occasionally Apple gives it to it. 
Not very disappointed this year; Samsung wrote on X, "At least we can C (see) one change that's ✨ magical ✨ (sic)."
Another X post reads, "This one REALLY could have used 'one more thing'," possibly alluding to the release of the iPhone 15. An interesting video post criticised Apple for not yet having a foldable phone. This message, which says, "Still working on it," may be a jab at Apple. 
iPhone's move to USB-C is a topic that's not discussed in Cupertino. While experts also say that USB-C iPhones had been on cards even before the EU mandate came, the other section simply says Apple did it with a "heavy heart". 
Anyway, OnePlus reposted a tweet's image on the X. "Guess who introduced USB-C to flagship phones in 2015?" the post asks. It thinks back to the period when it introduced the "flagship killer" OnePlus with USB-C. 
Last Updated Sep 13, 2023, 5:02 PM IST