Google Pixel 8, Pixel 8 Pro full specifications leaked ahead of October 4 launch
Google officially listed the upcoming phones and we could see what the phones look like it also teased a few specifications and features. The latest leak comes from @evleaks on X. The account posted a picture of a comparison table between the Pixel 8 series and the erstwhile flagship— the Pixel 7 series.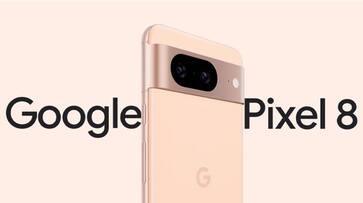 Leaks have already provided a glimpse of what to anticipate at the event and on the phones as Google prepares to announce its newest Pixel series smartphones, the Pixel 8 and Pixel 8 Pro. This isn't a rare occurrence, at least, in the case of Google Pixels.
For the previous two months, there have been several leaks and speculations in the media. In this case, Google teased a few characteristics and features while also formally listing the new phones so we could see how they appear.
Meanwhile, @evleaks on X, previously Twitter, is responsible for the most recent leak. A comparison chart between the Pixel 8 series and the previous flagship, the Pixel 7 series, was shared by the account.
The phone is rumoured to include a 6.7" Super Actua display with support for refresh rates of up to 120Hz. While its younger sister might have a noticeably smaller 6.2" Actual display that supports refresh rates of up to 120Hz.
Both the Pixel 8 and Pixel 8 Pro have a 10.5MP front camera for taking selfies and conducting video calls. The Pixel 8's rear features a dual-camera system with a 50MP wide-angle lens and a 12MP autofocus ultrawide lens. The older sibling, meanwhile, receives a triple-camera configuration with a 48MP telephoto lens with optical zoom, a 48MP improved autofocus ultrawide lens, and a 50MP wide lens.
Additionally, both phones include extra camera capabilities including Photo Unblur, Magic Eraser, Best Take, and Macro Focus. The Pixel 8 Pro also has Pro Controls and up to 30x Super Res Zoom, while the Pixel 8 only has up to 8x Super Res Zoom.
Fast charging, face and fingerprint unlock, and an IP68 rating on both phones are further highlights. A thermometer is an added function for the Pixel 8 Pro. Both phones have a Tensor G3 chipset inside.
Last Updated Sep 27, 2023, 6:48 PM IST