Apple Watch Series 9, Watch Ultra 2 facing screen 'flickering' issue: Report
Apple recently launched its next-generation Watch Series 9 and Watch Ultra 2 smartwatches with new features and upgrades. However, just a month after the launch, the company is now investigating a display flickering issue on these new Apple watches.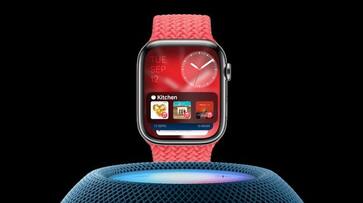 Apple is reportedly probing complaints of screen flickering affecting two Apple Watch models running on watchOS 10. According to reports, the California-based business has requested that Apple Authorised Service Providers abstain from fixing Apple Watch Series 9 and Apple Watch Ultra 2 devices, and has advised users to ensure that their impacted models are updated to the most recent version. The first significant software upgrade for Apple's smartwatch operating system since September, watchOS 10.1, is anticipated to be released, however it's unclear if the flickering problems will be resolved.
According to MacRumors, Apple said on Wednesday that it is looking into a problem that causes the screen of some Apple Watch models to pulse or flicker momentarily in an internal service note sent to Apple Authorised Service Providers. The issue doesn't say which smartwatch models are impacted, but it seems to be connected to the always-on feature.
Users of the most recent versions, the Apple Watch Series 9 and the Apple Watch Ultra 2, seem to be impacted by the problem, according to complaints made by users on Reddit and Apple's community site. 
According to one user, the Watch Ultra 2 screen flickers as the wearer elevates their wrist. Another user claims that the problem happens whether the wristwatch is using the Modular Ultra watch face or has a timer running.
In the same Reddit thread, a different user bemoans the fact that some issues with the Apple Watch Ultra 2 cause it to flash pink when the wearer raises their wrist. Another customer claims that even with an Apple replacement watch, the problem still occurs. Two customers have reported on Apple's community site that when they lift the screen to wake their Apple Watch Series 9, they have the same problem.  
There are complaints from customers about this issue across the MacRumors Forums, Reddit, and the Apple Support Community website. The issue appears to be present on all watchOS 10 versions, including the latest watchOS 10.0.2 release.
Last Updated Oct 19, 2023, 5:00 PM IST