Apple likely to launch new iMac, MacBooks later in October: Report
Apple is reportedly gearing up to launch a new 24-inch iMac in the coming week, ending more than 900-days drought. As per the latest report by Bloomberg's Mark Gurman, Apple may announce the launch of the new iMac by October 30.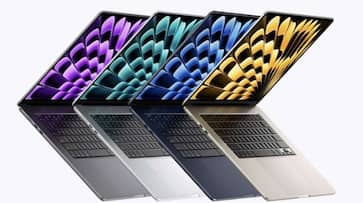 Apple could be looking at launching new MacBooks and an updated iMac by the end of this month, according to various media reports. These updated models, which may consist of a new 13-inch MacBook Pro, high-end MacBook Pro, and the 24-inch iMac—could be announced as soon as the 30th or 31st of October.
According to Mark Gurman, there has been a shortage of Apple's MacBooks and iMacs. This might mean that Apple is trying to get rid of inventory before the formal announcement at the end of this month.
More than 900 days have passed since the debut of the iMac in particular, which came with Apple's first-generation in-house silicon, the M1 chipset, in 2021. Additionally, Apple had to "adjust" its plans even though it intended to release an upgraded model later. Gurman claims to have been informed of a "Mac-centered product launch around the end of this month," nevertheless. It may use that as an opportunity to introduce this model.
Apple is anticipated to upgrade the 13-inch MacBook Pro in addition to the iMac; given the "headway" made with the 14- and 16-inch MacBook Pros, Apple may also update these models. This move, according to Gurman, "would be unusual but not inconceivable," given that Apple released new models in January of this year.
Gurman also claims that Apple is developing a high-end 32-inch iMac that will be available for purchase in 2024 or 2025. And should it materialise, it will be the biggest iMac to be released ever. Although the Apple analyst has not revealed anything about the chip this time, he previously predicted that the upcoming iMac will be powered by a M3 chip.
Meanwhile, Apple has brought more choice to iPad users with a new and affordable Apple Pencil that offers pixel-perfect accuracy, low latency and tilt sensitivity.
Designed with a matte finish and a flat side that magnetically attaches to the side of the iPad for storage, the new Apple Pencil pairs and charges with a USB-C cable. The new Apple Pencil will be available for Rs 7,900
Last Updated Oct 23, 2023, 11:31 AM IST