Zara Patel reacts to her viral Deepfake video of Rashmika Mandanna, 'I am deeply upset by what is happening'
A morphed Deepfake video of actress Rashmika Mandanna went viral on November 06, 2023, and the original women in the video has cleared that she has no involvement.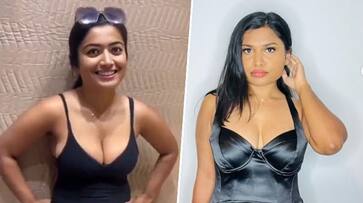 British social media influencer Zara Patel, whose morphing clip of actress Rashmika Mandanna's Deepfake video went viral has finally reacted to it. Zara Patel is the woman in the original which was later morphed with Rashmika Mandanna's face. In response to the Deepfake video, Zara expressed her dismay and warned everyone not to believe everything they read on the internet.
Zara Patel post
She took to her Instagram stories and mentioned that she has no involvement with the Deepfake video and that she is deeply disturbed and upset by what is happening.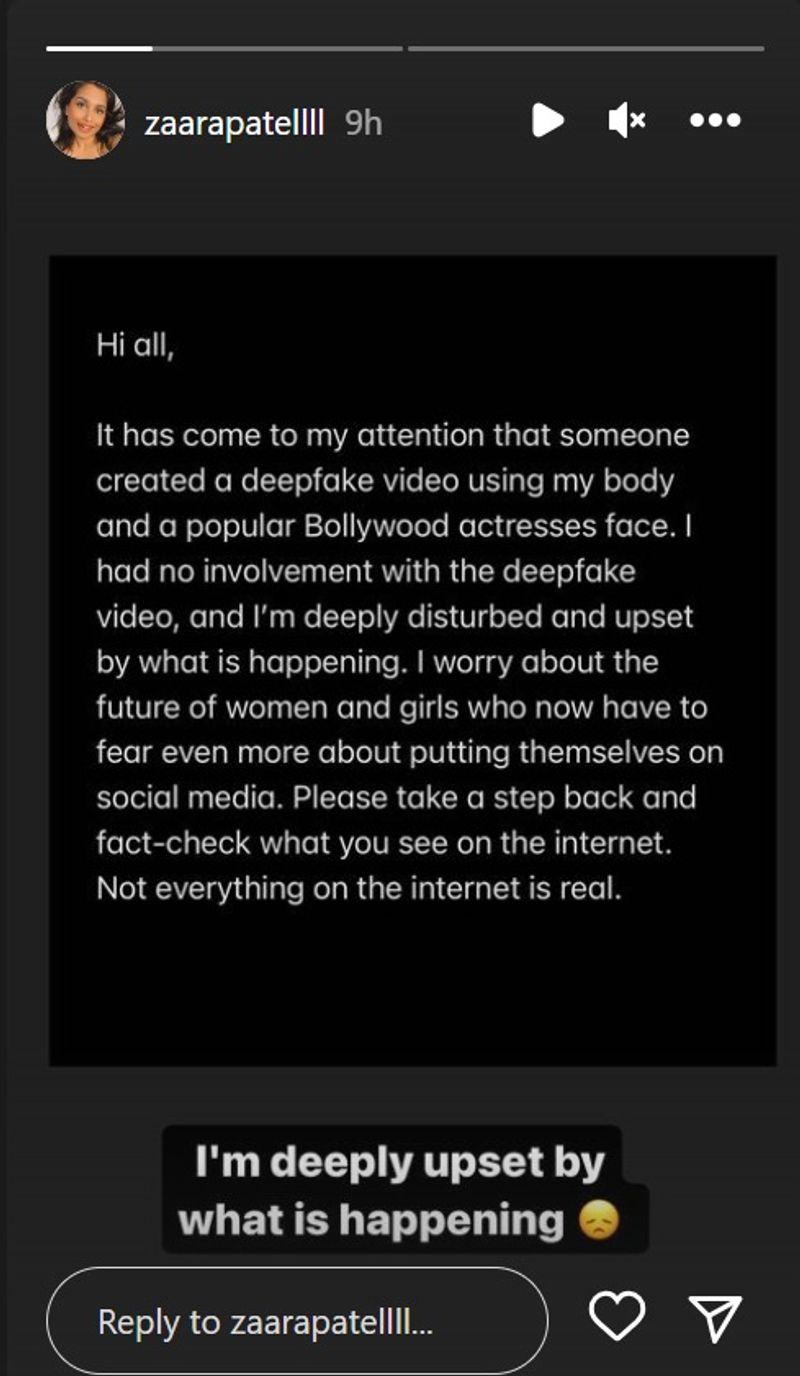 The Deepfake video
Amitabh Bachchan called attention to the Deepfake video on Monday and requested judicial action against it. Rashmika published a comment about it hours later.
Amitabh Bachchan's post
Rashmika Mandanna's statement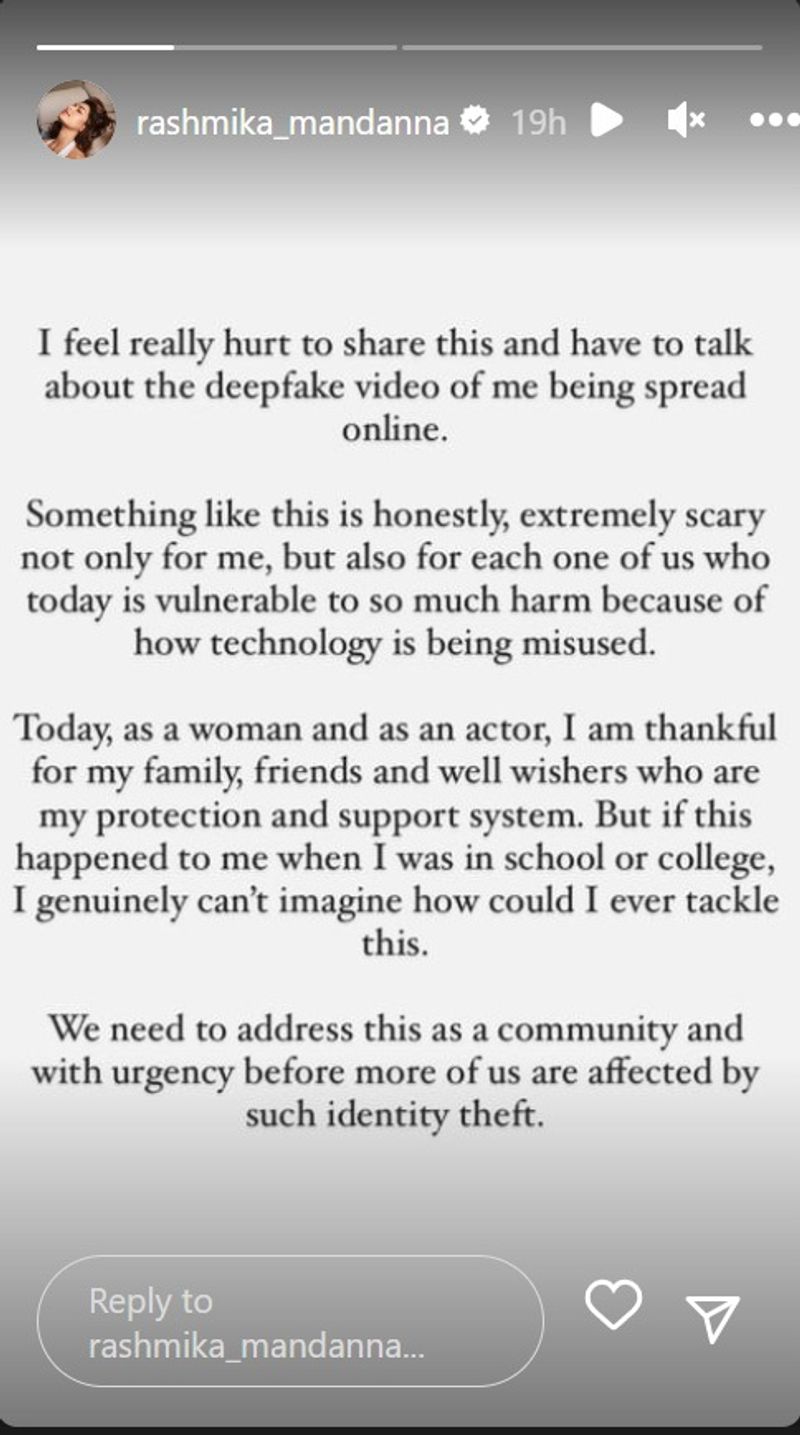 Actors in support of Rashmika's fake video
So far actors such as Naga Chaitanya, Mrunal Thakur, and Chinmayi Sripaada have come out in support of Rashmika who claimed that the future can be scary and unsafe. 
Other celebrities' Deepfake video
Apart from Rashmika, celebrities such as Tom Hanks, Scarlett Johansson, Katrina Kaif, Kristen Bell, Jimmy Donaldson aka Mr. Beast, and Tom Cruise have been victims of the Deepfake video. 
What is Deepfake how can it be dangerous 
Deepfakes are created using a combination of artificial intelligence (AI) and deep learning techniques, primarily through the use of deep neural networks. Deepfakes can be used to create realistic-looking videos and audio recordings of individuals saying or doing things they never did. This makes them a potent tool for spreading false information, manipulating public opinion, and influencing elections.
They can be used to create convincing hoaxes, fake news, and propaganda. Criminals may use deepfakes to blackmail or extort victims by threatening to release fabricated or compromising content.
Last Updated Nov 7, 2023, 10:53 AM IST