World Heart Day 2023: How smoking affects heart health; know from experts
On this World Heart Day, it's crucial that we learn how to maintain heart health because smoking is a very harmful habit, particularly for heart health.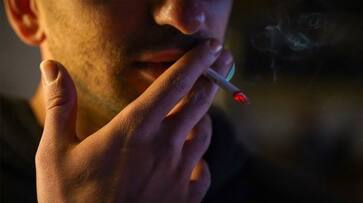 Smoking is undoubtedly a major contributor to heart disease, and specialists frequently note that the numbers are rather concerning. The World Health Organisation estimates that tobacco smoking kills more than 8 million people annually, with secondhand smoke exposure responsible for roughly 1.2 million of those fatalities. A sizable number of these fatalities are caused by heart disease.
Smoking and heart health are obviously mutually exclusive, thus one should begin taking safeguards at a young age. According to Dr Jayati Rakhit, MD FACC, "The significance of living smoke-free cannot be emphasised in a world that is more focused on health and wellness. As a senior interventional cardiologist at Ohio Hospital in Newtown, Kolkata, I have personally witnessed the heart devastation caused by smoking.
 "One of the most perilous aspects of smoking is its effect on blood vessels. The chemicals in tobacco smoke damage the delicate inner lining of arteries, known as the endothelium. This damage leads to the buildup of fatty deposits in the arteries, a process called atherosclerosis. Over time, these deposits narrow the arteries and restrict blood flow. Ultimately, this can result in heart attacks, strokes, and other cardiovascular diseases." she added. Numerous studies conducted over the years have illuminated how smoking raises blood levels of carbon monoxide, which decreases red blood cells' ability to carry oxygen.  Dr. Rakhit claims that by making the heart work harder to provide the body with the oxygen it requires, the cardiovascular system is subsequently put under more strain. Smoking also increases heart rate and blood pressure, which puts additional strain on the heart.
The fact that smoking's consequences are not just felt by current smokers may be its most pernicious feature. Those who are exposed to secondhand smoke run a serious risk. Your loved ones could be in danger if you smoke. This demonstrates how crucial it is to design smoke-free spaces for everyone's cardiovascular health, according to Dr. Rakhit. Keep in mind that stopping smoking can significantly improve heart health at any age. Your risk of heart attack and stroke declines after a few months of stopping, and your blood pressure starts to recover to normal. Your heart may begin to recover as the risk gradually decreases.
The connection between smoking and heart disease is apparent, says Dr. Rakhit. One of the most effective strategies to protect your heart and ensure a healthier future is to choose a smoke-free lifestyle. Whether you smoke or not, supporting a smoke-free environment is essential if you want to lessen the terrible toll that tobacco has on our lives and our hearts. It's time to stop smoking in order to maintain a healthy heart in the future.
Last Updated Sep 29, 2023, 10:45 AM IST