The Weekend Binge: RJ Niladri tells why 'Mother's Day' and 'Fubar' are a must-watch
In this episode of The Weekend Binge, Indigomusic.com's RJ Niladri brings to you his top 2 picks to binge on this upcoming weekend.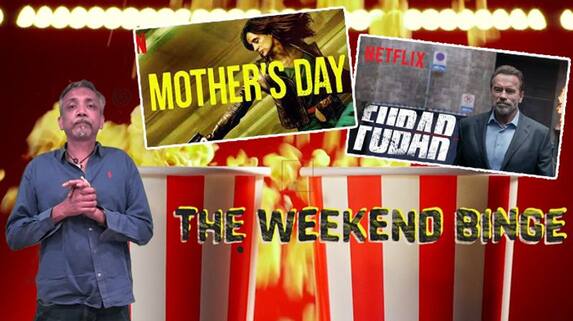 Wondering what to binge on this weekend? Indigomusic.com's RJ Niladri brings you his top 2 picks for the June 3-4 weekend.
1) Mother's Day: Mother's Day (2023), one of Netflix's action-packed thrillers, offers a notable change from the norm. It's more than just a thrilling spectacle. It also offers a moving examination of mother love. The Polish film, which Mateusz Rakowicz directed and released on May 24, 2023, contrasts the calm of motherhood with the pandemonium of a rescue operation. It thus becomes a fascinating addition to Netflix's action lineup. 
2) Fubar: Action figures in their later years are suddenly trendy. Harrison Ford, who is 80 years old, is back with a new Indiana Jones movie. As an old Mafia capo in Tulsa King, Sylvester Stallone (76) makes his debut appearance on television. And now, 75-year-old Arnold Schwarzenegger is making his TV debut in the Netflix original series Fubar as a CIA agent who is about to retire but gets summoned back into the field for one more mission.
Here's RJ Niladri telling you why Mother's Day and Fubar are a must-watch this upcoming weekend:
Last Updated Jun 2, 2023, 6:42 PM IST