SHOCKING: Kailash Kher gets attacked during Hampi Utsav; know what happened next (VIDEO)
During a concert at Hampi Utsav, a bottle was hurled at Kailash Kher due to a demand for a Kannada song. On Instagram, he also posted a video about his festival experience. He made no mention of the attack, though.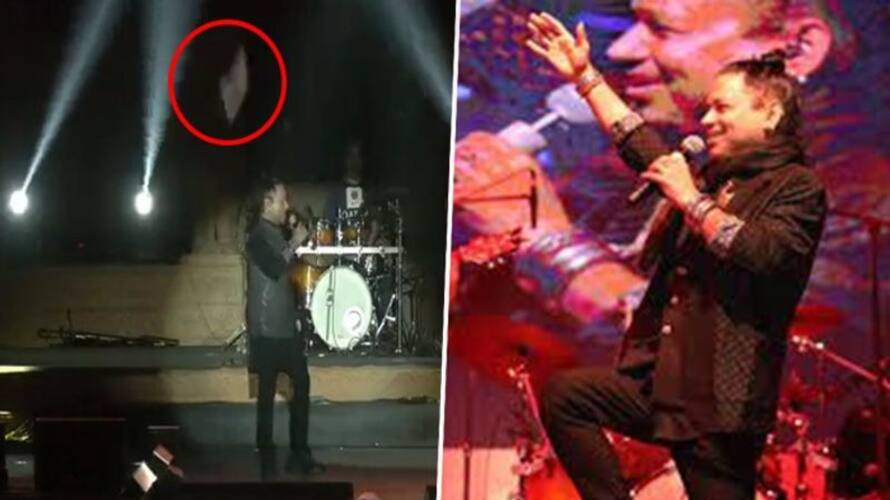 Kailash Kher was assaulted while performing in Karnataka. According to reports, the audience at Hampi Utsav insisted that the performer sing a Kannada song. This is when they are said to have thrown a water bottle at Kailash Kher during his performance. 
The police reacted quickly, apprehending the guys who hurled the bottle. According to media accounts, Kailash Kher was unharmed and finished his act on stage. Two locals - Pradeep, 22, and Surah, 21 - were arrested in this regard, and their statements have been recorded, said police.
Kher's performance was part of the Hampi Utsav, a three-day festival that began on January 27. He also shared a video on Instagram about his festival experience. He did not, however, make any mention of the attack. "The whole Vijayanagar was seen singing, swaying, and becoming emotional with @bandkailasa as they paid Kailasa musical homage to Puneet Rajkumar ji, a song series shot on him and presented our Kannada songs. The ending #KailasaLiveInConcert of #hampiutsav2023 was quite emotional. @kkaladham, "He typed in Hindi.
The three-day Hampi Utsav, which started last Friday, is an annual event organised by the Karnataka government to honour the former Vijayanagara Empire's legacy.
The cultural festival featured performances by well-known Bollywood and Sandalwood actors. Sandalwood vocalists Arjun Jannya, Vijaya Prakash, Raghu Dikshit, Anannya Bhath, and Bollywood playback singers Arman Mallik and Kailash Kher, were among the many superstars who performed.
Basavaraj Bommai, the chief, dedicated it. The celebration was complex, with four stages set up: Gayatri Peeta, Eduru Basavanna Vedike, Hampi Virupaksheshwar Vedike, and Sasuvekalu Vedike.
Last Updated Jan 30, 2023, 5:03 PM IST