'Jaane Jaan' director Sujoy Ghosh talks about Vijay Varma, says "Vijay kills you with his charm"
"Vijay kills you with his charm, that's the only murder", says Director Sujoy Ghosh for charming Karan aka Vijay Varma's performance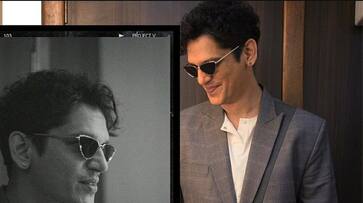 Vijay Varma's recent film, 'Jaane Jaan,' not only represented a big milestone in his career, but it also received positive feedback from the audience, industry, and reviewers. One such fan is critically renowned filmmaker Sujoy Ghosh (who also directed 'Jaane Jaan'), who couldn't stop praising Vijay for his "charming" performance in the film.
Vijay, who is well-known for his versatility and depiction of diverse, sometimes negative characters, stunned fans with his positive portrayal of a cop in 'Jaane Jaan.' His remarkable martial arts talents were also featured in the film, giving a dimension of dynamic to his performance. 
In a recent interview with a leading portal, Sujoy shared his thoughts on 'Jaane Jaan' and, in particular, Vijay's performance. When asked about his fascination with suspense, mystery, and thriller genres, Sujoy revealed, "It's an out-and-out love story, and when I was given the material, I was told that it's a murder mystery. But when I read it, I thought it was a love story."
The journalist pointed out the presence of a murder in the movie, to which Sujoy delivered a witty response, saying, "Vijay kills you with his charm; that's the only murder." The remark elicited cheers and applause from the audience, a testament to Vijay's charisma and his ability to leave a lasting impression with his charm.
Vijay's versatility shines through, indicating that he is a force to be reckoned with in Indian film.
Last Updated Sep 25, 2023, 1:42 PM IST