Is Prabhas going to tie the knot with Anushka Shetty? Read details
Prabhas and Anushka Shetty: Are wedding bells ringing? Get the inside scoop on their rumored marriage plans and the latest details.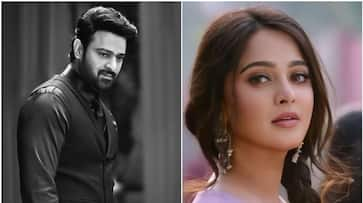 Prabhas, the famous actor known for his role in Baahubali, recently celebrated his 44th birthday. Since then, there have been rumors and talk about him getting married. It's said that his family is encouraging him to settle down and tie the knot, possibly with his co-star Anushka Shetty. Reports suggest that Prabhas and Anushka Shetty may have been dating secretly, although they've always appeared as good friends to the public. Prabhas is known for being somewhat reserved and not very social, which makes it challenging for his family to find a suitable bride for him, even though he might be ready to start a family.
As reported by Hindustan Times inside source "He (Prabhas) is single at the moment, and he is not dating Anushka. They are very close friends, and their family members want it to develop into something more. But they are not ready at the moment for that." He further stated, "They are close friends at the moment, and we are not sure if it will develop into love later, but they are not looking at it at the moment." The source also stated, "The actor just turned 44, and his family wants him to settle down. And he is not reluctant to the idea. But the biggest issue that they are facing is that he is not very social, and mostly only steps out for work and spends his time working on set."
In his recent work, Prabhas appeared in the film "Adipurush," directed by Om Raut, which is based on the Hindu mythological epic Ramayana. Additionally, he's set to star in the upcoming film "Salaar: Part 1 - Ceasefire," directed by the renowned KGF director. Looking ahead, Prabhas has more exciting projects on the horizon. He's expected to play a leading role in Nag Ashwin's film "Kalki 2898 AD" and also feature in Sandeep Reddy Vanga's movie titled "Spirit."
ALSO READ: Bigg Boss 17: Has Salman Khan invited Cristiano Ronaldo to reality show? Know details
Last Updated Nov 3, 2023, 2:21 PM IST