Delhi air quality: Priyanka Chopra gets trolled for wearing mask; netizens question her smoking habit
While the trolls slammed Priyanka Chopra, a section of Twitter users defended her saying everyone can make their own choices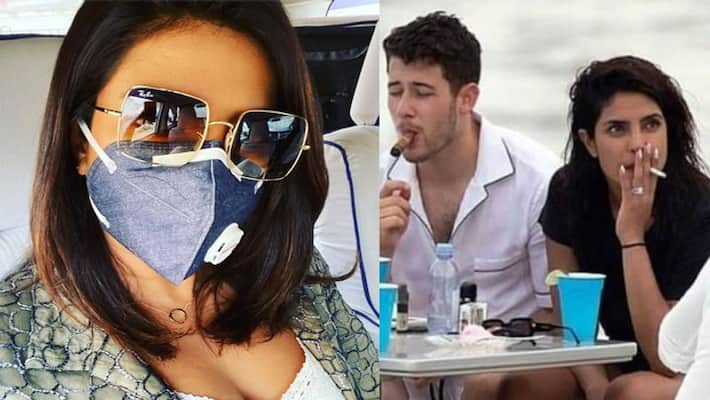 Priyanka Chopra got trolled after she posted a picture of herself wearing a mask in a car during her New Delhi visit. On November 1, Delhi's air quality dropped to 'emergency' category for the first time since January and is currently in the 'severe' category. 
Priyanka asked her fans to stay safe from pollution and prayed for the unprivileged who live on the streets.  But as expected, this post didn't receive good comments from her fans. Most of the comments criticised her smoking habit.  They questioned her asking if the cigarette she smokes wouldn't kill or what. At the same time, some asked her to stay safe as she suffers from asthma and some others taunted her for smoking.   While the trolls slammed the actress, a section of Twitter users defended her saying everyone can make their own choices.
In 2018, soon after the actress' wedding, several Twitter users criticised the actress for bursting firecrackers despite being the face of the anti-pollution campaign around Diwali.  Priyanka is the brand ambassador of Breathfree, asthma-related campaign which busts myths around asthma and promotes the use of inhalers as a means of proper and immediate treatment.
 Taking cognisance of the bursting of firecrackers as part of her wedding celebrations, several Twitter users called it hypocrisy. A section of the Twitter users also trolled her by cracking jokes and creating memes on inventing green crackers and generating oxygen by bursting them.
Last Updated Nov 4, 2019, 7:26 PM IST