'Ask Questions Before Voting...': Shah Rukh Khan's powerful dialogue from Jawan goes VIRAL; check details
Jawan: Shah Rukh Khan's monologue in the Jawan climax has gone viral, with netizens appreciating the star for conveying such a profound message via his film.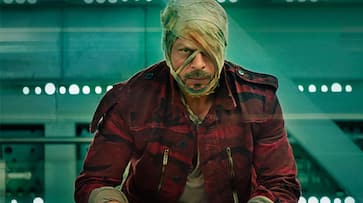 Jawan, starring Shah Rukh Khan, has received overwhelmingly positive reviews from both reviewers and audiences. The film made history by having the largest opening day in Bollywood history. Apart from its high-octane action sequences and opulent background music, Jawan is known for SRK's passionate monologue in the film's conclusion.
In the climactic sequence, Shah Rukh Khan's character removes his disguise on national television and encourages people not to vote based on caste or religion. He encourages them to ask political candidates, "what they will do for you in the next 5 years. If someone in the family falls ill, what will you do for their treatment? What will you do to get me a job?"
Needless to say, netizens are impressed by SRK's speech on the significance of asking necessary questions before voting. One user wrote on X, "SRK's best Jawan dialogue on Indian voting system." Another one said, "Finished watching Jawan and what do I say… I have no words! @Atlee_dir you are a GOD! To present SRK in such a grandeur massy avatar and intertwine so many elements from social reforms to corruption to responsible voting."
Meanwhile, Jawan has smashed all box office records by having the greatest opening ever in Bollywood. After beating Pathaan in advance booking, Jawan has broken its own record by generating more than Rs 75 crore nett in India on day one for all languages. The film grossed more than Rs 150 crore at the global box office.
Jawan was premiered in theatres worldwide on the occasion of Janmashtami (September 7). Directed by Atlee, it stars Shah Rukh Khan along with Vijay Sethupathi, Nayanthara, Sanya Malhotra and Priyamani. Deepika Padukone is seen in an extended cameo.
Last Updated Sep 8, 2023, 8:39 AM IST