Anurag Kashyap reacts to Payal Ghosh's allegation of 'forcing himself' on her
Anurag Kashyap took to Twitter to respond to Payal Ghosh's allegations with a series of tweets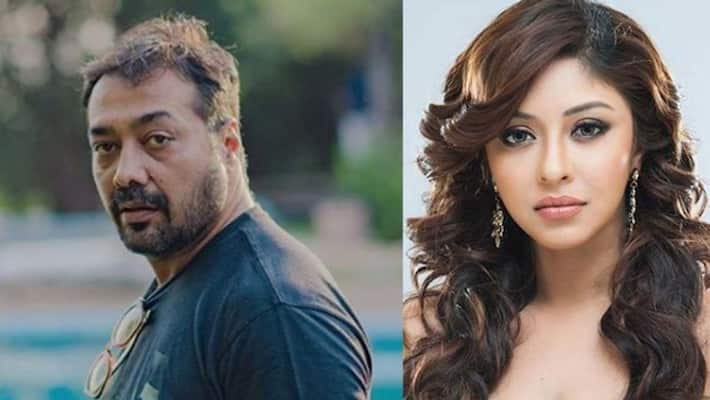 Mumbai: Film maker Anurag Kashyap was accused by actress Payal Ghosh for forcing himself on her. The actress took to her Twitter and slammed Anurag Kashyap for harrasing her. She even tagged the account of Prime minister and asked for their intervention, as she wrote her security is at risk. The news broke like wild fire and neitzens started commenting and retweeting her tweet. Rekha Sharma, chairperson of National Commission for Women came across the matter and has advised Payal Ghosh to send a detailed report so they can look into it, to which Payal had responded that she will send it.
Now Anurag Kashyap tweeted a few tweets and speaking about the allegation of sexual allegations by the actress. He wrote, "Kya baat hai, itana samay lagaya mujh chup karvane ki koshish mein. Chalo koe nahi. Mujh chup karate karate itana jhooth bol gae ki aurat hote hue dusre aurat ko ghaset lia. Thodi toh maryaada rakhiye madam. Bus yehe kahuga ki jo bhi aarop hai apke sab bebuniyad hai. (Wow, it took so long in the attempt to silence me. It's ok. In the attempt to silence me, you dragged several other women despite being a woman yourself. Have some limit Madam. Will just want to say that whatever the accusations are, they are all unsubstantiated)."

He tweeted, "Ya koe bhi premika ya woh bahut sari actresses jinke sath maine kaam kia, ya woh pure ladkiyan aur aurato ki team jo hamesha mere sath kaam karte aai hai, ya woh sari aurato jinse mein mila bus, akele ya janta ke beech. ( Whether it was my first wife or the second, or any other lover, or the many actresses. I have worked with,or that team of girls and women who has always been working with me, or the many women who I met in private or in public)"
."He concluded by saying, "Mein iss tarah ka vyavhar na toh kabhi karta hu na toh kabhi kisi keemat pe bardash karta hu. Baki jo bhi hota hai dekhte hai. Aapke video mein he dikh jata hai kitana saach hai kitana nahi, baki apko bus dua aur pyaar. Apke angrezi ka javab hindi mein dene ke lia maafi. (I neither behave like this nor do I ever tolerate this any price. Whatever happens we shall see. It is visible in your video, how much is true, how much of it isn't. Blessings and love to you. Apologies for answering your English with my Hindi)."
Last Updated Sep 20, 2020, 10:07 AM IST