Alia Bhatt recalls struggling days says, "Mahesh Bhatt had no money, bunch of flops, alcoholic"
In a recent interview, Alia Bhatt recalled some of the hard days faced by her family and that her father had a string of flops at one point.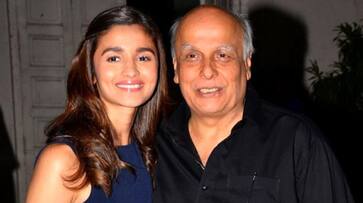 Alia Bhatt has come a long way in the entertainment industry and her father, Mahesh Bhatt, is one of the most successful filmmakers in the Indian film industry. However, as it's said all that glitters is not gold, Mahesh Bhatt had his own share of struggles. Alia recalled her father's days of struggle, revealing that they had hit a tough patch as a family and that her father was suffering from alcohol addiction. Mahesh has openly talked about his alcohol addiction and never shies away from telling how he overcame this habit. 
Recalling some of the hard days faced by the family, Alia said in an interview that her father had a string of flops at one point. "He barely had any money, and he was battling an addiction to alcohol," she explained, adding that while he eventually stopped drinking, he had many "ups and downs in his life and career."
Alia remarked that her parents worked hard to ensure that she could enjoy their privilege. She adds that if she stopped getting films tomorrow, she would not grumble and would always accept that she had got great opportunities.
The 30-year-old actress made her Bollywood debut in Karan Johar's romance drama 'Student of the Year' in 2012. In 1999, she made her film debut as a child actor in a small role in her father's thriller 'Sangharsh'. So far she has won multiple awards including a National Film Award and five Filmfare Awards.
On April 14, 2022, the actress married actor Ranbir Kapoor, and the couple welcomed a baby girl in November 2022 and named her Raha Kapoor.
Last Updated Sep 30, 2023, 4:23 PM IST