The hint came in 'Kabali', that released last year. Remember in the movie, Rajinikanth playing Kabali, a veteran don, tells one of the villains after bashing him, "Naan Vanthutenu sollu. Thirumbi Vanthutenu. 25 varushathuku munnadi eppadi ponaro Kabali Appadiye thirumbi vanthutaannu solu." (Tell them I have returned. And I am just the same like I went away 25 years back) 
Rewind to 1992. One day, Rajinikanth who was the then chief minister Jayalalithaa's neighbour at Poes Garden, was stopped from driving into the locality. In the biography, 'The Name is Rajinikanth', Gayathri Sreekanth relates the incident when a senior police officer told Rajini that no traffic can move until the CM's entourage has driven past and that the wait will take 30 minutes. 
Rajinikanth stepped out of the car, walked towards a small shop, bought a cigarette pack, leaned against a lamppost and lit up. Within no time, people all over Dr Radhakrishnan Road had surrounded him, creating a bigger problem for the security apparatus.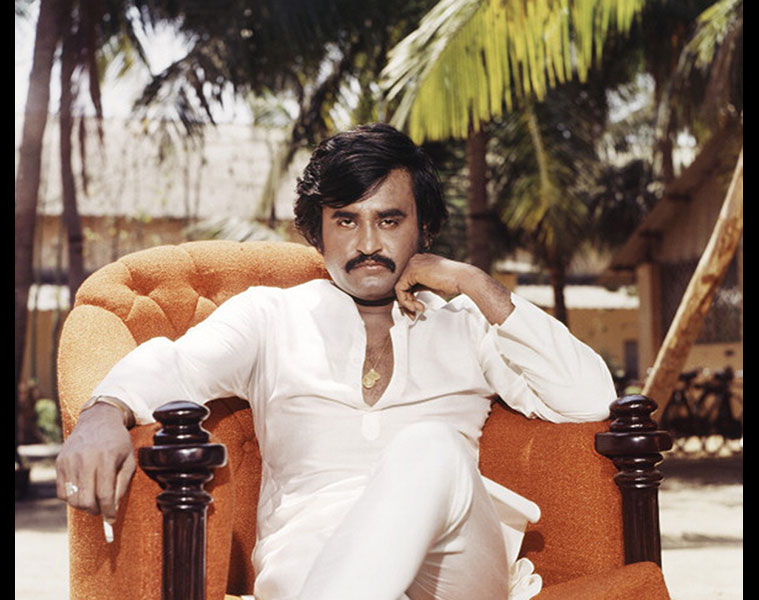 "Sir, I am waiting for her to pass. I don't mind waiting," said Rajini coolly, when the nervous cop requested him to move away. A Chumma adhirithille (getting nervous) moment indeed. 
With the same style, the same swag, the Superstar is back, albeit with a bald pate and grey in his beard. So let us play it again. "Naan Vanthutenu sollu, DMK, AIADMK, Congress, PMK, MDMK. Thirumbi Vanthutenu. 25 varushathuku munnadi eppadi ponaro Rajini Appadiye Thirumbi vantutaannu solu."
Okay, the Superstar did not say so in so many words but he gave the impression that if God greenlights 'Thalaivar 165', Rajini will okay the call sheet casting him in a political role. However, mum is the word on who the producer, script writer and director of Rajinikanth's latest venture is.
Rajinikanth is a chief minister Tamil Nadu never had in 1996. Most believe that if he had taken the political plunge then, even God could not have prevented him from lording over Fort St George. Unconfirmed reports from that time indicate that the TMC led by GK Moopanar and P Chidamabaram may have been willing to back Rajinikanth though it is highly unlikely Karunanidhi would have played ball.
But Rajinikanth himself chose to play only a guest appearance, confining himself to condemning Jayalalithaa to a humiliating defeat. The DMK-TMC was swept to power, with Rajinikanth's fans playing a huge part in ensuring the alliance victory. And the Baasha of Kollywood continued to don greasepaint to be a Padayappa, a Sivaji and a Kabali. 
But just when Tamil Nadu's existing political furniture thought Rajinikanth was only a "Tamil padangal la inga maru vachikutu meesai murikutu lungi katikutu Nambiar Hey Rajini apdi nu sonna odney guninji sollunga Yejaman" (a villain's sidekick in Tamil films) type, the Superstar's well-directed missiles stunned the state's political class. The very fact that he devoted both sessions of his interactions with fans this week to the possibility of a political entry, is being seen as a giveaway. Many think that it reveals that Poes Garden resident is dreaming of the top job. 
So does this mean Rajinikanth believes the demise of Jayalalithaa and the absence of Karunanadhi from the politics of Tamil Nadu has opened up space for someone like him? Or is it that he is being aggressively wooed by the BJP to be its mascot, dangling the carrot of the CM's chair before him. For anyone, to be able to do an MGR and an NTR, is a tantalising dream. Now only if God would also agree.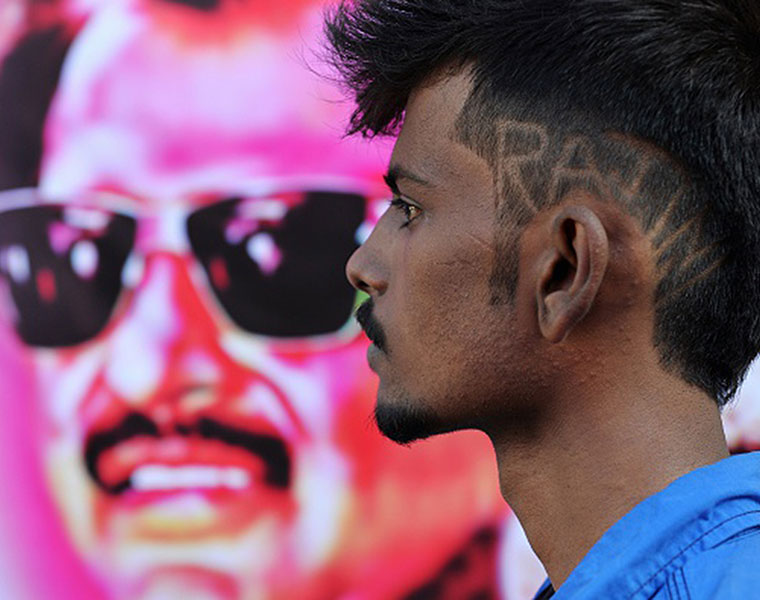 Rajinikanth knows the trick of keeping the audience engaged. What he has released are only the teasers. Which is why intrigue defines his twin appearances. The 'Will he, won't he' question has not been definitively answered yet but it would seem that this time, he is willing to be nudged into exploring a third innings, after his first as a bus conductor and the second in Kollywood. 
The argument is why else would Rajini need to justify his Thamizh-ness, that too before his fawning fans. Because he knows that if he steps into the cesspool of Tamil Nadu politics, the first label that will be thrown at him will be the charge of an outsider. Like a fresher in the world of politics, he also sought to praise his seniors, calling the likes of MK Stalin "an efficient politician" and Anbumani Ramadoss "a good man". 
But then Tamil Nadu is also no stranger to Rajini's vacillating demeanour. His one step forward, three steps back attitude is infamous, something that came to the fore even this week. On Monday, he described his 1996 condemnation of Jayalalithaa as "a political accident". That meant he regretted having sided with DMK-TMC at that time. But by Friday, Rajini was praising Stalin. On Monday, he berated the tendency of politicians making money but four days later, he said "the system was affected" as if it was some outside force that was compromising the system. 
#Rajinikanth speech highlights
-Don't get addicted to alcohol
-Will enters politics,God willing &be truthful, honestpic.twitter.com/sMTBnyQvZy

— RAJINI Universe ʷʷ (@RAJINIUniverse) May 15, 2017
If on Monday, in the context of opposition by fringe groups to his proposed Lanka visit in April, he spoke of crocodiles in the pond and why it was important to keep one's feet out of the waters, on Friday, he praised VCK leader Thirumavalavan who had criticised his Lanka tour plan. 
If there is some bit of excitement about the Superstar's political punch dialogues, it is only because Tamil Nadu is fed up with having a government that is practically absent. It is also because among discredited politicians, Rajini is still seen as having enormous goodwill among the common people. It would seem he just has to agree to "late aa vandalam, latest aa varuven" (Even if I am late, I will be the latest to arrive)
But is Rajinikanth the right person to be a politician?
The jury is out on that one. Remember Rajini returned money to distributors after they lost money over 'Baba' that flopped in 2002. While it was undoubtedly a laudable gesture, it was more because he simply could not take the sights and sounds of distributors badmouthing him. Can such a sensitive person, whose life will be out for scrutiny in the public domain should he join politics, take the harsh criticism and smear campaign in the political world? 
People close to him say he is extremely unwilling to turn neta and is simply biding time, by flirting with the idea that he could take the plunge. The fact that he spoke of preparing just before the "war" shows he is more comfortable with the ecosystem of dates and call sheets, and not the dynamic world of interacting with common people and fighting for their issues. 
If I Enter Politics , I Will not Entertain people who run for Money Says @superstarrajini@RIAZtheboss #Rajinikanth
pic.twitter.com/nACyGzZtaL

— RAJINI Universe ʷʷ (@RAJINIUniverse) May 15, 2017
Three, health will remain a concern for Rajinikanth and there are doubts over whether he can take the stress and strain of the ugly world of politics. 
In the biography, Gayatri Sreekanth recounts how Rajinikanth and his wife Latha had called on Jayalalithaa when she became CM in 1991. Then an intelligence cop had whispered to Jayalalithaa to "beware of this man" because he plans to become the chief minister one day.
Jayalalithaa is believed to have replied, "Is that so? Does not look the kind to me." Tamil Nadu will know soon if Jayalalithaa knew her neighbour's temperament better.