Not bothered about changing his looks or size for every new movie, this actor could just be the character with his amazing acting skills. Thus he is not only the hero but even the best villain, supporting role, in one word all in one actor of the South film industry, especially Sandalwood.
Uday Kumar, a boy from Anekal's traditional family, came into films by chance. He was training in Karnataka's best theatre company led by legend Gubbi Veeranna.
Lyricist Kanagal Prabhakara Shastry noticed this boy and immediately decided to get him to the film industry. His iron voice, acting and singing skills had impressed Prabhakara Shastry. Thus started the filmy journey of Uday Kumar with the movie Bhagyodaya, released in 1956.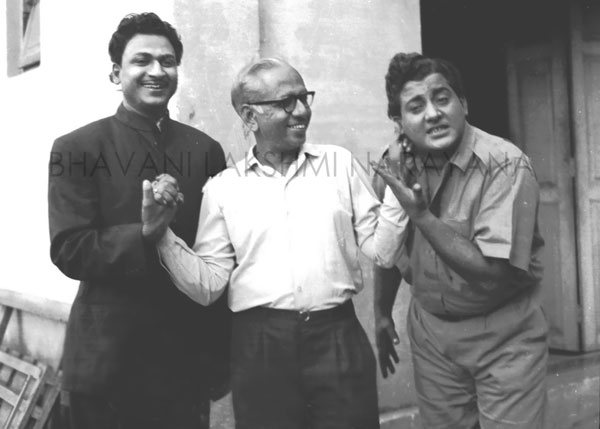 Later, he went on to act in Varadakshine, Pancharatna which made him popular. One film which changed the course of his journey in the films was Mahishamardhini, which he acted with Dr Rajkumar. This pair became the favourite of the people, and they acted together in 36 films as father, son-in-law, villain, brother. This is the record in itself as no two heroes have shared the screen in as many films as Dr Raj and Uday Kumar were seen.
Another important hero of that time was Kalyan Kumar. The Kannada film industry was crazy about these three Kumars' Rajkumar, Uday Kumar and Kalyan Kumar. They were popularly called as Kumar trios. Bettada Kalla was the first film where Kalyan Kumar shared the screen with Uday Kumar.
But soon, Uday Kumar was welcomed by the Tamil film industry, and he started acting in Kollywood. But his love for Kannada movies and people's demand to see him on screen got him back to Karnataka, and he continued to act in Kannada movies.
He has acted in many periodic movies, which won people's, heart. His iron voice suited his role in the periodic and mythological movies.
In 1970s Uday Kumar returned to his first love, i.e., theatre. He formed a group 'Udaya Kalanikethana' and many actors from the film land enacted plays under this banner. This group even gave many actors to the film industry and was a good training ground for those aspiring to learn acting.
Uday Kumar was not only an actor but also a music composer. In his filmy journey of three decades, he acted in milestone cinemas including Veerakesari, Kathariveera, Chandavalliya Thota, Bhale Basava, Bhaskara, Ramanjaneya Yuddha, Hemavathi and many more.
Uday Kumar entered the Kannada film industry when it was trying to create its own identity, and his contribution to making the Sandalwood rich is immense.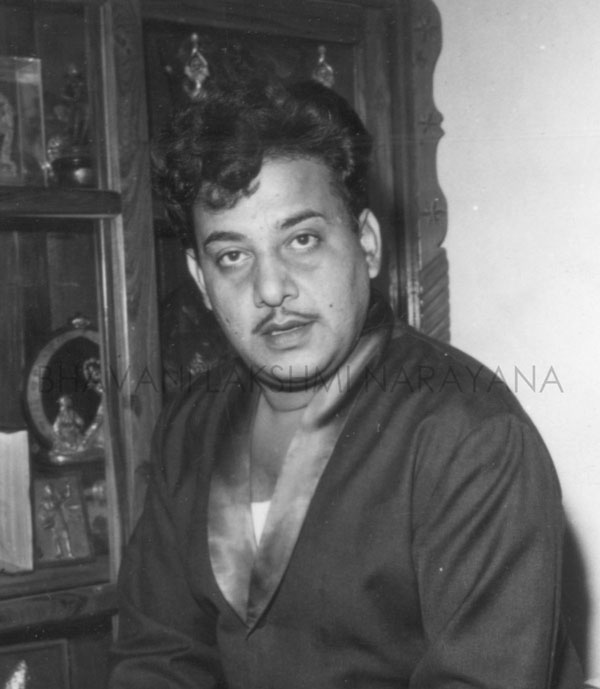 Interesting facts about Uday Kumar

1)    Uday Kumar's real name was Bommasandra Srinivasaiah Suryanarayana Murthy; he was rechristened as Uday Kumar by lyricist Hunasur Krishnamurthy. His name was inspired by 'Udaya Productions' which made his first film Bhagyodaya

2)    He has acted in a total of 194 films out of which 171 are Kannada, 15 Telugu, 8 Tamil and 1 Hindi

3)    He acted as a hero in eight films in Tamil and was in contract with the 'Devar' productions for three years

4)    He has acted in 36 films with Dr Rajkumar and 12 films with Kalyan Kumar. The trio has acted in only acted in one film 'Bhoodana'.

5)    He has written and directed more than 10 plays

6)    He has written screenplay for films Mahasudina, Chamundeshwari Mahime and Renukadevi Mahatme

7)    He was to venture into direction with the movie 'Deenabandhu', but the project was not completed due to financial crunch

8)    Uday Kumar's last movie was 'Pitamaha' directed by KSL Swamy

9)    He was just 52 years old when he breathed his last in 1985. If he was alive, he would have celebrated his 84th birthday on March 5