Halli Meshtru was released in 1992, directed by Mohan Manju. Ravichandran was at the peak of his movie career, and if you think he was throwing tantrums, you are wrong. Instead, he was managing the person who was throwing tantrums. Ravichandran was producing the movie, and he did not want anything to go wrong.
Halli Meshtru is a story of a teacher who comes to a village to teach. After losing his wife, he comes there with a child and finds it difficult to manage. A girl falls in love with him and how their relationship blooms in the village backdrop.
The movie became a huge hit. But what Ravichandran had to bear for bringing this movie out so beautifully. Here is one example.
Farheen, also known as Bindiya, from Mumbai was roped in to play the lead female role in Halli Meshtru. Ravichandran strongly believed that she looked very cute and apt to the role. But from day one Bindiya was throwing tantrums on the set. She was not interested in proving anything through her acting.
Sources said that she was taking more than five takes to utter a four-word dialogue. Ravichandran was seen teaching her the acting tactics and never lost his cool. The entire crew stayed in the village, but accommodation for Bindiya was given at the Southern Hotel in Mysore.
Besides not being professional on the set, once she finished the shooting of the day, returned to her room and threw the wig. Next day the wig could not be used. Any other wig would make it obvious that there was something different in her look in the continued shot.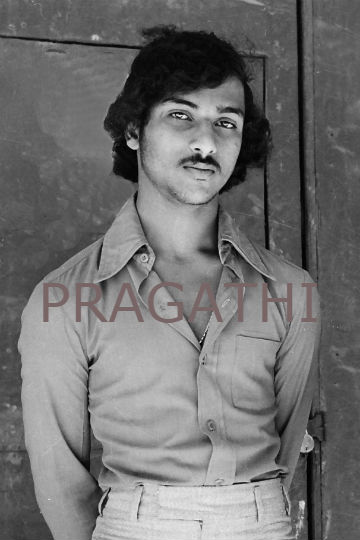 Still, Ravichandran kept his cool and did not take the actress to the task. He managed with a different wig. Even when the entire crew was being irritated by Bindiya's behaviour, Ravichandran did not make it obvious to her.
Senior actress Girija Lokesh had even said to have told Ravichandran that, "Ravi, you are patient. If I were in your place, I would have slapped her and sent her away." To which, Ravichandran's answer was, "Can't do anything, because she looks adorable on screen. We have to shoot with patience. When you will see her on the screen, you will forget whatever tantrums she has thrown."