No, it's not an extension cord. It's Chimmukutti.
There are some of us who like to name our objects with as much thought as one would take to name a baby. No, we are not loony or delusional or on a raging acid trip. We are those who form associations and even impart love to objects.
I have a friend who visits second-hand bookstores every month. She chooses hardback editions with beautiful covers. If you hover around her while she unpacks them, you will notice, she picks up each book, kisses it and mutters something. Lean closer and you will hear her say, 'Welcome home. my friend.' For her, these books aren't processed wood, they are a conversation waiting to happen.
I used to have a bike in my misspent youth. The first day I got him (Yes, it was a he) instead of learning how to ride, I spent the day coming up with a name. I finally settled on the rather corny choice of Calvin H Menon ( After the fabulous Calvin & Hobbes comic books).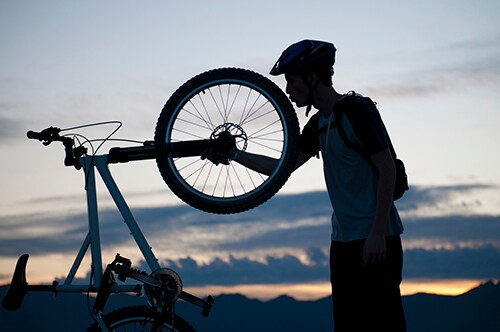 In my head, I still think we had a wonderful relationship. He would never let me down. In the monsoons that would beat down on defenceless Bangaloreans, I would pass other bikes stranded, their engine clogged with water. Their riders would have one leg raised like ballet dancers, pushing down the pedal in drenched frustration with the hope of reviving the cold heart of the machine. Not once did Calvin ever stop that way. He also never ran out of petrol, even though I was too busy living a life to think of trivial things like refuelling. Very kindly, he made sure he always hit empty outside a petrol station. Then, I'd wheel him in, pet his little steel fuel cap and whisper, 'Good boy, thank you.'
After I moved out of my parents' home I refused to let him go in spite of my mum pleading that nobody used him at home. One holiday, when I came back to my maternal roof he was gone. My mum had gifted him to a young boy about to embark on his college education. To this date, I feel bad I couldn't say goodbye.
My partner, I can safely say has never named objects till he met me, but he loves them. Wires are always gently lifted and put away. Plugs are treated with respect. Hard drives, audio-video cables, motherboards, PCI express cards, I/O switches are treated like newborn babies whose necks haven't set. Clearly, after all these years, something must have rubbed off. Today, he has an external hard disk called Poppins.

Also read: The joy of the known stranger
 
I can imagine first-time guests being bewildered in our home for conversations such as these are entirely normal. 'Have you seen Poppins?' 'I've kept him on the second shelf next to Chimmukutti (the Belkin extension cord).'
I think naming objects increases the love floating around. Try it. Go ahead and give the computer / phone / tablet that you are reading this on, a name. You will feel the happiness quotient at home rise.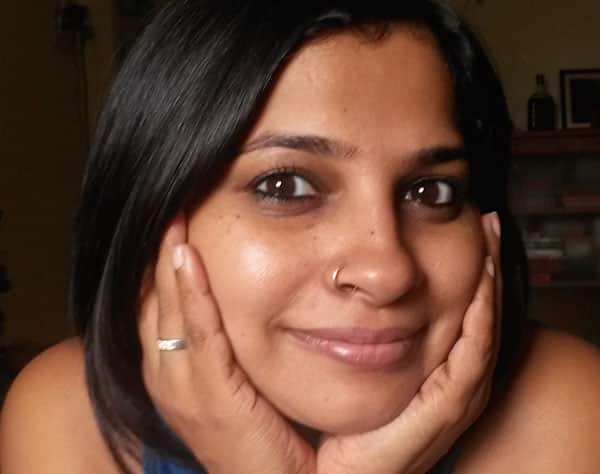 Still Figuring It Out' a funny, sad, questioning take on adulthood will appear every Saturday on Asianet Newsable. Arathi Menon is the author of Leaving Home With Half a Fridge, a memoir published by Pan Macmillan. She tweets at here. The views expressed here are her own.
Last Updated Mar 31, 2018, 6:43 PM IST