ODI World Cup 2023: All you need to know about the prize money breakdown
As cricket enthusiasts eagerly await the crowning of the 2023 ICC World Cup champions, there's more than just glory at stake – a hefty prize pool of US$ 10 million is up for grabs. Let's delve into the how the money distributed among the winners.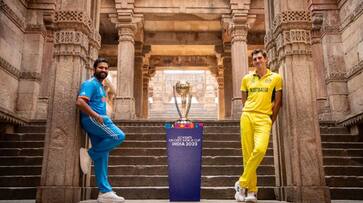 Ever wondered about the financial rewards awaiting the champions of the 2023 ICC World Cup? The International Cricket Council (ICC) has designated a substantial prize pool of US$ 10 million for this premier cricketing event. Let's delve into the breakdown of the prize money distribution:
The ICC had allocated a total prize pot of US$ 10 million, which will be distributed as follows:
Winner: $4 million
Runner-up: $2 million
Losing Semi-finalists: $800,000 (per team)
Teams eliminated after group stage: $100,000 (per team)
Winner of each group stage match: $40,000 (per match)
Champion's Bounty: The ultimate glory comes with a lucrative reward. The World Cup winner is set to pocket a substantial sum of $4 million, acknowledging their exceptional performance and triumph on the grand stage.
Runner-up Recognition: While the journey may fall just short of the pinnacle, the runner-up won't leave empty-handed. The second-placed team is slated to receive a commendable prize of $2 million as recognition for their outstanding campaign.
Semi-Finalist Honours: Even the teams reaching the semi-finals will have their efforts acknowledged with a prize of $800,000 per team, providing due credit to their commendable journey deep into the tournament.
Group Stage Achievements: Teams exiting after the group stage will not be overlooked. A consolation prize of $100,000 per team awaits those who showcased their cricketing prowess, contributing to the competitive spirit of the tournament.
Per-Match Triumphs: The thrill of each group stage match is recognized with a prize of $40,000 awarded to the victorious team in each encounter. This not only adds a competitive edge to every game but also acknowledges the significance of each group stage battle.
Also Read: Australia's Journey to the World Cup Final: Overcoming hurdles and soaring to eight consecutive victories
Last Updated Nov 19, 2023, 10:45 AM IST