'Nobody can bully, oppress or enslave us': Xi Jinping invokes patriotism on CCP's 100th birthday
Addressing a massive gathering on the 100th anniversary of the Chinese Communist Party, Chinese President Xi Jinping "Whoever wants to do so will face bloodshed in front of a Great Wall of steel built by more than 1.4 billion Chinese people."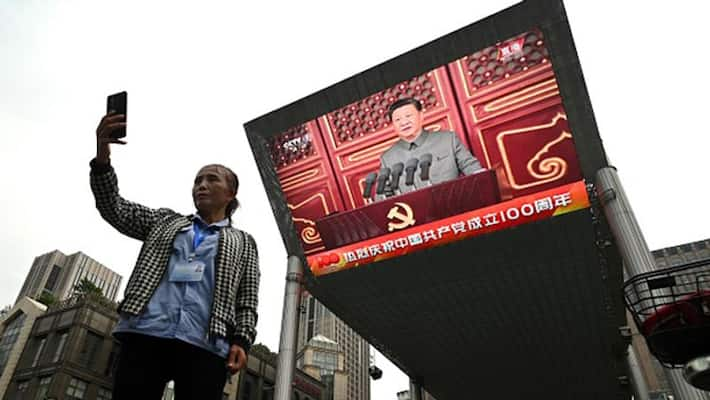 Chinese President Xi Jinping on Thursday sought to reinvigorate patriots and send out a clear message to rivals about the rise of his nation.
Addressing a massive gathering on the 100th anniversary of the Chinese Communist Party, Xi talked about the country's prosperity, reflected upon its history and underlined its 'irreversible' course from a colony to great world power. The Chinese Communist Party, which was formed by Mao Zedong and a few other thinkers in 1921, has since become one of the most powerful political organisations in the world.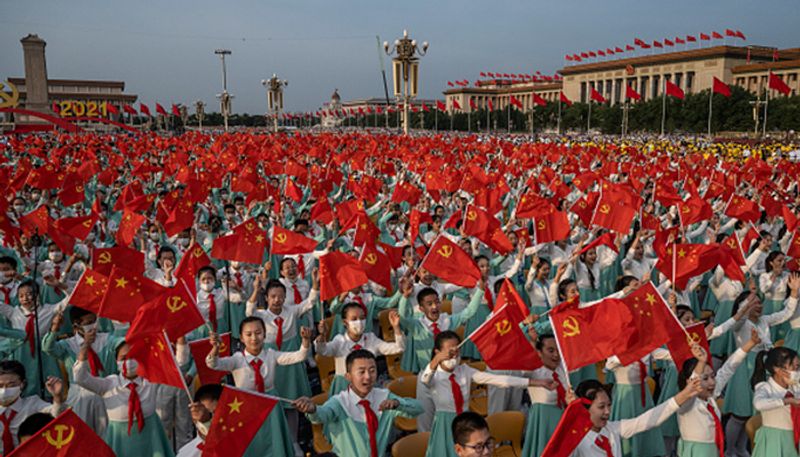 At Tiananmen Square, Xi praised the party for upping incomes and restoring national pride whilst adding that the era of China being bullied is gone forever, saying, "The Chinese will never allow any foreign forces to bully, oppress, or enslave us." 
He added, "Whoever wants to do so will face bloodshed in front of a Great Wall of steel built by more than 1.4 billion Chinese people."
The Chinese president drew connections between the Opium Wars to the struggle of establishing a socialist revolution in the country.
Xi, wearing a Mao-style jacket, said that the party has brought about national rejuvenation by lifting tens of millions from poverty and has altered the landscape of world development.
He added that the great rejuvenation of the Chinese nation has entered an irreversible historical course and promised to continue to build a world-class military to defend the country's interests. 
Xi said that the "people's military is a strong pillar for safeguarding the socialist country and preserving national dignity."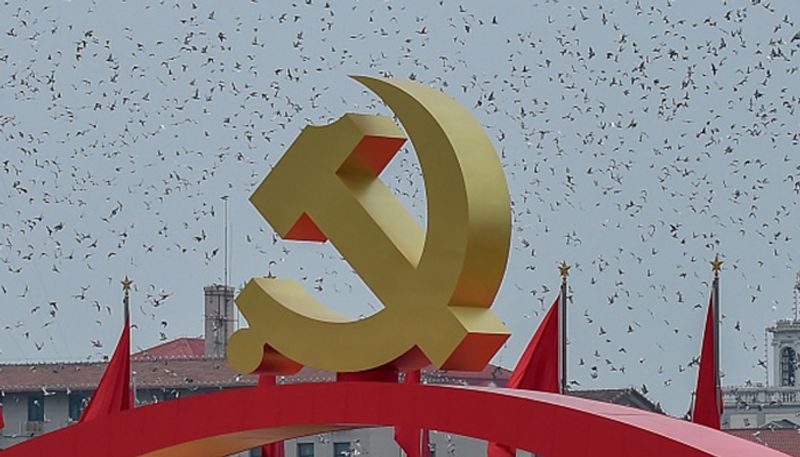 In a more passionate tone, he added that any attempts to set the people against the party or divide the party from the Chinese people would not succeed. 
"Over 95 million Party members and the more than 1.4 billion Chinese people will never allow this scenario to play out," he said. 
Taiwan Reunification Declaration
Xi also talked about China's reunification policy and called it a historical mission that is an 'unshakable commitment' of the party in response to the Taiwan question. 
He said, "We must take resolute action to utterly defeat any attempt towards Taiwan independence, and work together for national rejuvenation."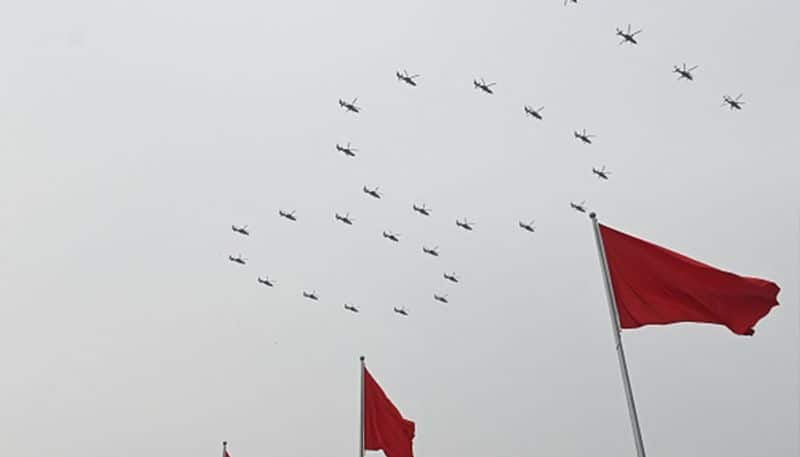 The country sent warplanes into Taiwan's air defence zone a few weeks ago. 
China has not recognised Taiwan's sovereignty even though the two nations have been governed separately for more than seven decades.
The Chinese president's speech also called for stricter and stronger jurisdiction over Hong Kong and Macao. 
"We will stay committed to the letter and spirit of the principle of One Country, Two Systems. Under this, people of Hong Kong administer Hong Kong, and the people of Macao administer Macao -- both with a high degree of autonomy," Xi said. 
He emphasised implementing the legal systems and enforcement mechanisms for the two special regions to protect national security, "While protecting China's sovereignty, security, and development interests, we will ensure social stability in Hong Kong and Macao, and maintain lasting prosperity and stability in the two special administrative regions."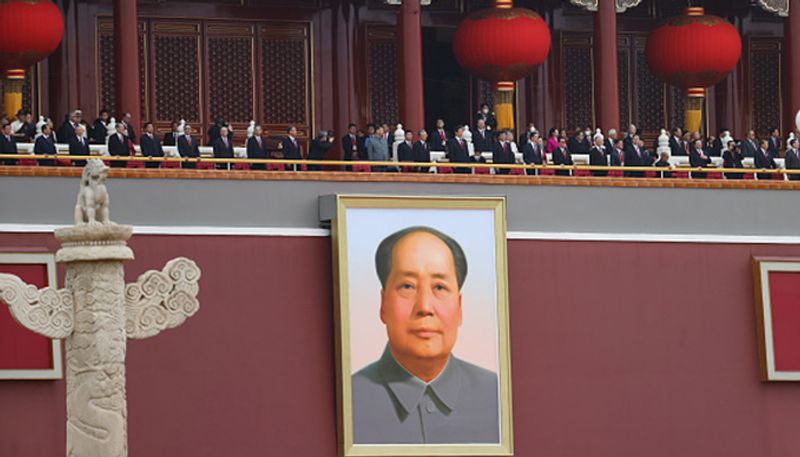 Xi's speech praised economic progress but glossed over the country's history that includes purges and famines. After coming into power in 2012, the president solidified his rule using a personality cult, ending term limits and declining to anoint a successor. 
He has purged rivals and crushed dissent in the country, from the confinement of the Uyghur Muslims, who the country claims are in 'vocational education camps', to pro-democratic activists like the ones in Hong Kong.
The party has repeatedly distributed a selective version of history using films, 'Red' tourism campaigns and books whilst ignoring the Cultural Revolution, famines, Tiananmen Square massacre, Hong Kong protests and its occupation of Tibet. 
The ceremony was full of emotion and excitement with bursts of patriotism, thousands of singers backed by a marching band sang horses, including "We Are the heirs of Communism" and "There would be no New China without the Communist Party," and Coronavirus restriction were nowhere in sight as thousands of attendants stood massless whilst waving flags. 
The day also marks the 24th anniversary of when the nation gained control of Hong Kong, a year ago in which it implemented a draconian national security law in response to huge pro-democracy protests. 
The law has since charged more than 64 activists and students and criminalised anti-China slogans, and plunged the region into what international organisations like Amnesty International call a 'human rights emergency'. 
Even though the requests for demonstrations have been denied by the police, many pro-democracy groups have promised to defy the police presence of about 10,000 officers on the street.
Last Updated Jul 1, 2021, 1:54 PM IST