BREAKING: NIRF 2023: IISc Bengaluru ranked best university, Miranda House best college
The Education Ministry's National Institutional Ranking Framework (NIRF) Rankings 2023 are out and Indian Institutes of Technology continue to dominate rankings.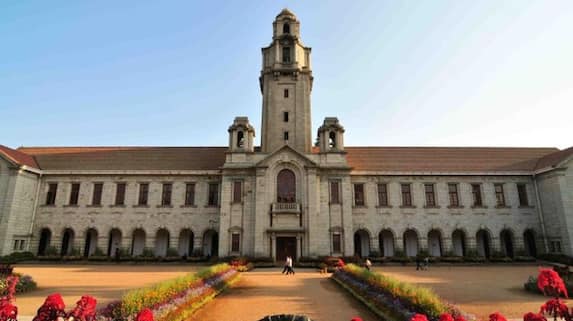 The Ministry of Education has announced the latest National Institute Ranking Framework, 2023, with the Indian Institute of Technology (IIT), Madras retaining the top position for the fifth consecutive year. The Indian Institute of Science (IISc), Bengaluru has been recognized as the best university in the rankings.
In the "overall" category, IISc Bengaluru secured the second position, followed by IIT Delhi. In the field of engineering, IIT Madras maintained its dominance for the eighth consecutive year, with IIT Delhi and IIT Bombay securing the second and third positions, respectively.
Among colleges, Miranda House and Hindu College of Delhi University emerged as the top two institutions, with Presidency College, Chennai taking the third spot.
IISc Bengaluru was ranked as the best institution for research, while IIT Kanpur claimed the top position for innovation. In the field of management, the Indian Institute of Management (IIM), Ahmedabad secured the first rank, followed by IIM Bangalore and IIM Kozhikode.
For pharmacy, the National Institute of Pharmaceutical Education and Research, Hyderabad was ranked first, with Jamia Hamdard and BITS Pilani taking the second and third positions, respectively.
In the field of law, the National Law School of India University, Bengaluru topped the rankings, followed by the National Law University, Delhi, and NALSAR University of Law, Hyderabad.
More rankings:
Best 3 institutions in Agriculture sector
Indian Agriculture Research Institute, New Delhi
National Dairy Institute, Karnal
Punjab Agriculture University, Ludhiana
Best 3 institutions for medical studies
All India Institute of Medical Sciences, Delhi
Post Graduate Institute of Medical Education & Research, Chandigarh
Christian Medical College, Vellore
Last Updated Jun 5, 2023, 1:11 PM IST