'Go back': Indian medical students in war-torn Ukraine grapple with hostility, seek transfer solutions
Indian students in war-torn Ukraine face hostility amid accusations of supporting Russia and seek transfer options due to ongoing challenges.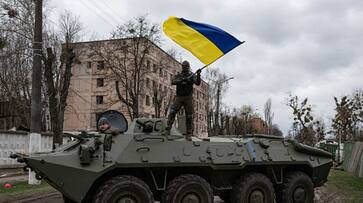 The plight of Indian students who returned to war-torn Ukraine to complete their medical degrees appears to have no end in sight. Unfortunately, they are increasingly encountering the anger of certain segments of the local population who perceive India as supporting Russia in the ongoing conflict. This hostility has escalated notably since Ukraine initiated its latest offensive operations in June.
According to one student interviewed by TOI, "Locals are asking them to leave the country, and it's gotten worse in the last eight weeks or so."
Despite their desperate situation, these students have been attempting to secure transfers to universities in other countries by writing to their respective state governments and the central government. However, their efforts have been in vain.
In the weeks following Russia's invasion of Ukraine in 2022, about 18,000 pupils were evacuated from the country. However, many were denied permission to return to their studies in Indian colleges or other overseas universities. Since January 2023, almost 3,400 students have returned to Ukraine despite the dangers to finish their degrees.
"As per National Medical Council (NMC) guidelines, students who are studying abroad after December 2021 cannot transfer to any other university. This is why I and many other students had to come back here," said a student from Madhya Pradesh to TOI.
As the war in Ukraine drags on, the local sentiment is increasingly turning against Indian students. These students report that local residents accuse them of being "good friends with Russia" and demand that they leave the country. Such sentiments have resulted in various forms of discrimination, such as shopkeepers refusing to sell items to them and hostile behaviour from hostel staff.
"Sometimes shopkeepers don't sell things to us. We face the same thing in our hostel. The staff behave rudely with us," a student living in Ukraine told TOI.
In addition to these challenges, the students face daily hardships, including intermittent access to water and electricity, as well as occasional disruptions in the hostel's kitchen services. "Sometimes, water is not available or the electricity goes out, or both. Sometimes the kitchen doesn't open. How will we survive? We are stuck here because we have no other option," added another student.
The constant fear and distress experienced by these students are exacerbated by the frequent sound of sirens, which disrupt their ability to study and leave their families in India living in constant anxiety. 
"We live in constant terror. Our families in India live in fear. The sirens are so frequent that we can't study. We are pleading with our government to allow us to transfer to any other university in any other country. We are not demanding any money from anyone," said a student to TOI.
Last Updated Aug 20, 2023, 2:16 PM IST