Explosive claim: "India's RAW, Afghanistan's NDS behind targeted killings on Pakistan soil" - WATCH
In a recent video blog, senior Pakistani journalist, Hamid Mir, has accused India's RAW and its Afghan counterpart NDS of orchestrating 'targeted killings' on Pakistan soil.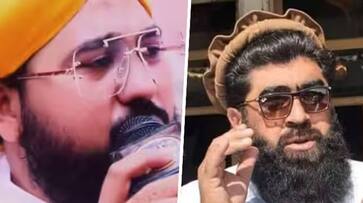 Amidst frequent reports of 'unknown assailants' shooting down high-profile terrorists in Pakistan, a senior Pakistani journalist has made a sensational allegation, pointing the finger at the Indian intelligence agency, RAW (Research and Analysis Wing), and its Afghan counterpart, NDS (National Directorate of Security), for orchestrating these alleged 'targeted killings'.
Also read: Maulana Raheem Ullah Tariq, JeM terrorist and Masood Azhar's friend, shot dead in Karachi
In a video shared recently on X, Hamid Mir, accused RAW of interference in Pakistan's internal affairs, adding that the Indian intelligence agency has a long history of involvement, particularly during the tenure of ex-Afghanistan President Ashraf Ghani. Mir further claimed that RAW collaborated with the Afghan intelligence agency, NDS (National Directorate of Security), to establish secret cells within Pakistan. These cells, as per the Pakistani journalist, are responsible for carrying out targeted killings, with Indian intelligence controlling their operations.
"The Indian intelligence agency, RAW has been interfering in the internal affairs of Pakistan at the behest of the Indian government since a long time. During (ex-Afghan President) Ashraf Ghani's tenure, they joined hands with the Afghan intelligence agency NDS and created some secret cells within Pakistan," claimed Hamid Mir in a recent video.
He further alleged, "These cells carry out targeted killings in Pakistan. They are controlled by the Indian intelligence agency while their foot soldiers in Pakistan are Afghans who have been trained by the NDS and the Afghan army. They carry out targetted killings in Lahore, Karachi and Azad Kashmir (Pakistan-occupied Kashmir). Some of them have been caught. From where? Islamabad."
Also read: Decoding targeted eliminations: How India's foes are meeting their fate on foreign soil
Hamid Mir's accusations came two days after former head of Lashkar-e-Taiba (LeT) recruitment cell between 2018-2020, Akram Ghazi, was reportedly shot dead by unknown gunmen in Bajaur, Pakistan. Ghazi was known for his anti-India speeches in Pakistan. On Monday, Maulana Raheem Ullah Tariq, Jaish-e-Mohammad terrorist and close friend of wanted Maulana Masood Azhar, was shot dead by 'unknown men' in Orangi town area of Karachi.
Accusations of intelligence agencies meddling in the internal affairs of neighboring countries are not uncommon in the region, and they often reflect the strained relations between India, Pakistan and Afghanistan. These accusations come at a time when tensions between India and Pakistan are already heightened, with longstanding issues such as the Kashmir conflict and accusations of cross-border terrorism.
The Indian government has consistently denied such allegations, asserting that it adheres to a policy of non-interference in the internal matters of other countries. However, Pakistan has long accused India of supporting and sponsoring terrorism in the region, particularly in its border areas with Afghanistan.
Last Updated Nov 14, 2023, 2:04 PM IST