Coronavirus: Indonesia zoo may slaughter its deer to feed tiger, leopard due to food shortage
A zoo in Indonesia is preparing for 'worst-case scenario' where it will have to slaughter its deer to feed tiger and leopard due to food shortage amid the coronavirus (COVID-19) pandemic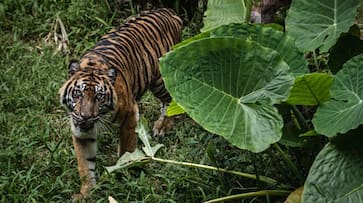 Jakarta: Indonesian zoos are struggling to feed their animals as they remain shut due to the coronavirus (COVID-19) pandemic. If they don't get support from the government or international organisations they might have to feed herbivores to carnivores, an official said.
There are about 60 zoos around Indonesia with nearly 70,000 creatures and they are finding it difficult to provide food to the animals. And, if things don't improve, they will have to sacrifice some animals for others.
Also read: Tiger in US zoo tests positive for coronavirus
"This month, a German zoo director warned some animals might have to be sacrificed to feed others," reported channelnewsasia website in April.
On Friday (May 22), Reuters news agency quoted a Bandung zoo official as saying that they will slaughter deer to save Sumatran tiger and Javan leopard.
Also read: Lions cause traffic jam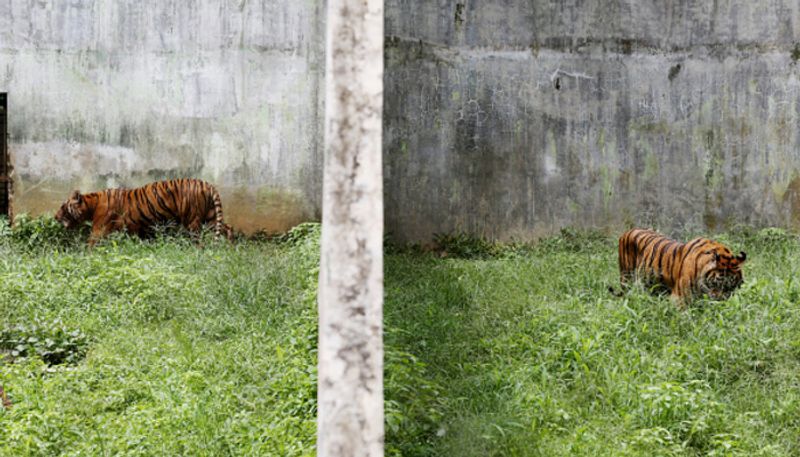 Two Sumatran Tigers (Panthera Tigris Sumatrae) are seen at the Medan city zoo, Indonesia
"We have around thirty dotted deer, and we have identified the old and unproductive ones (who can no longer breed) to be slaughtered to save the carnivores, such as the Sumatran tiger and Javan leopard," Bandung zoo spokesman Sulhan Syafi'i told Reuters.
"While its (Bandung zoo) 850 animals are being fed smaller portions than usual, the zoo is contemplating a 'worst-case scenario' of culling some animals to feed others as it expects to run out of food in July," the news agency said.
"The zoo needs more than 400 kg of fruit per day and 120 kg of meat every other day," Syafi'i said.
"Most zoos relied on ticket sales so when they closed everything collapsed," Sulhan Syafi'i, who is also Indonesian Zoo Association spokesperson, was quoted as saying last month. "We've had to rely on creativity to survive," he added.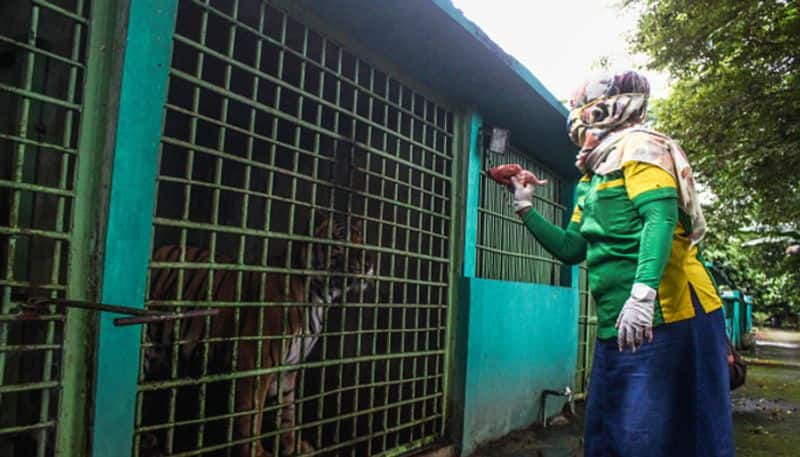 A worker feeds a Sumatran Tiger at the Medan city zoo, Indonesia
"If a few more months pass and we don't get any aid from the government or other international organisations, then with a heavy heart we'll have to feed herbivores ... to the carnivores," Syafi'i had said in April.
According to the Reuters report, 92% of Indonesia's 60 zoos can feed their animals only until the end of May.
(Top picture: A Sumatran tiger (Panthera tigris sumatrae) is seen inside its enclosure at Gembira Loka zoo on May 5, 2020 in Yogyakarta, Indonesia)
Last Updated May 22, 2020, 2:29 PM IST