Ahead of 26/11 anniversary, Israel brands Lashkar-e-Taiba as terrorist outfit
Israel has officially designated Lashkar-e-Tayiba, the Pakistan-based group responsible for the 26/11 terror attacks in Mumbai, as a terrorist organization ahead of the attacks' 15th anniversary.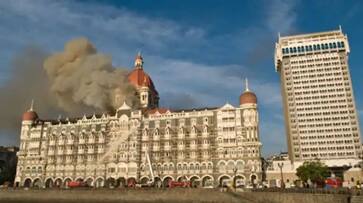 In anticipation of the 15th anniversary of the 26/11 terror attacks in Mumbai, Israel has officially designated Lashkar-e-Taiba, the Pakistan-based organization responsible for orchestrating the deadly attacks in India's financial capital, as a terrorist organization. Israel, in a statement, indicated that it took this action without a formal request from the government of India. The statement clarified that Israel typically lists terrorist entities that pose a direct threat from within or around its borders or are recognized by entities such as the United Nations Security Council (UNSC) or the US State Department.
Despite its usual criteria, Israel's Minister of Defence and Foreign Affairs collaborated in recent months to expedite the inclusion of Lashkar-e-Tayiba in an extraordinary manner. This move is intended to emphasize the importance of a Unified Global Front in the fight against terrorism, according to the statement.
During the terror attacks at the Chabad Lubavitch Jewish center in Mumbai, known as the Chabad House, two Israeli nationals, Gabriel Holtzberg and Rivka Holtzberg, were among the six Jewish victims. The Israeli embassy referred to Lashkar-e-Taiba (LeT) as a "deadly and reprehensible terror organization," attributing responsibility for the murder of hundreds of Indians. The embassy acknowledged the lasting impact of LeT's actions on November 26, 2008, and expressed sincere condolences to all victims of terrorism, survivors, and bereaved families of the Mumbai attacks. Additionally, the embassy extended solidarity to those in Israel affected by this tragic event.
Watch more about this terrorist outfit

Last Updated Nov 21, 2023, 12:12 PM IST