24-year-old Indian student stabbed in US gym dies; accused found him 'weird'
Varun Raj Pucha, a native of Telangana's Khammama, who was pursuing a Computer Science master's degree at Valparaiso University, was stabbed in the head with a knife by a 24-year-old attacker, Jordan Andrade, at a public gym.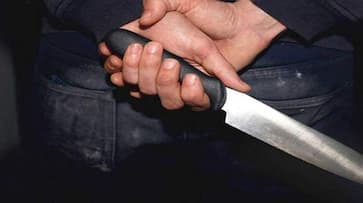 Varun Raj Pucha, a 24-year-old Indian student who was stabbed at a fitness centre in the US state of Indiana, succumbed to his injuries, the university where he was studying has said.
On October 29, in the public gym, Jordan Andrade, 24, attacked Varun, a Valparaiso University student studying computer science, in the head with a knife. When Jordan Andrade entered the massage room on Sunday morning, he spotted a guy inside, according to what he told the police after being placed under custody.
The Times of Northwest Indiana stated that although he didn't know the man, he thought he was "a little weird". The accused described Varun as "a threat" and told police that he "just reacted" in what he considered the "right way". The accused insisted that Varun remained seated during the entire altercation and did not initiate any physical contact. He further alleged that the only physical contact occurred when Varun attempted to push him away after Andrade had already initiated the attack.
Also Read | Viral video: Woman dances to 'Raataan Lambiyan' at Canadian airport to welcome boyfriend after 5 years
Andrade maintained that he acted in self-defence, portraying himself as a "defensive fighter" who eliminated a threat with a knife. 
On November 16, there will be a memorial and memory event on campus for Varun. Valparaiso University, a private university in Valparaiso, Indiana, near Chicago said: "It is with heavy hearts that we share the passing of Varun Raj Pucha. Our campus community has lost one of its own, and our thoughts and prayers go out to Varun's family and friends as we mourn this devastating loss."
Varun had been pursuing a Masters in Computer Science and left for the US in August 2022. He was expected to return home (Telangana's Khammam) after completion of his course next year.
Also Read | 'You're just a scum': Nikki Haley slams Vivek Ramaswamy after he brings up her daughter in GOP debate
Last Updated Nov 9, 2023, 4:53 PM IST