Watch: Python takes bath by itself after heavy meal
Indian Forest Service (IFS) officer Susanta Nanda took to his Twitter account and shared a video of a huge python taking bath after a heavy meal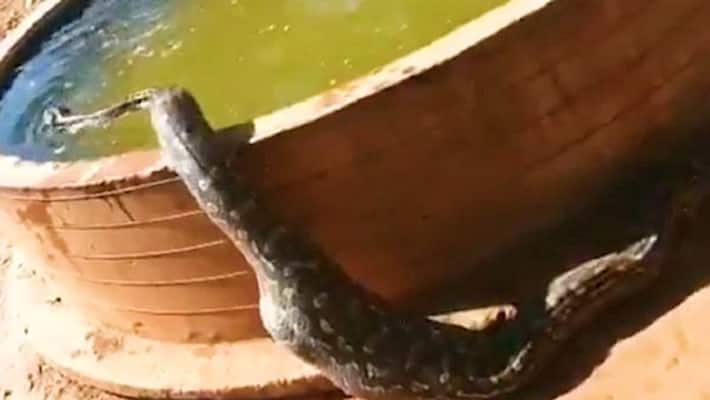 Bengaluru: A video has gone viral on social media where a python can be seen taking bath after having a meal. Indian Forest Service (IFS) officer Susanta Nanda shared the video on Twitter. "A huge python after a meal to cool itself," Nanda wrote while sharing the video.
Watch the video here.
The video shows the python with a swollen body, indicating that it just had its meal and later trying to get into a well to cool itself. It managed to get inside the well with its upper part of the body.
The video received more than 8.9k views. Many netizens were shocked at the sight of the video and many wanted to know what the python had for a meal.
Last month, a horrifying video of a python strangling a deer had taken the internet by storm. The video was captured at a zoo in Thailand.
Last Updated Jul 15, 2020, 1:54 PM IST